COVID-19 brought the world online and sales was no exception. The remote-sales environment may have presented challenges, but it also achieved surprising success. Fast forward a couple of years and the world of sales is evolving at a rapid pace. Customers are savvier, everything's gone digital, and the "great attrition" is affecting talent. The current recessionary environment adds to the urgent need for change. But hey, some companies are using this as an opportunity to leapfrog competitors… Thinking about becoming one of them? We've compiled research from Mckinsey and Company who talked to over 50 heads of sales and found 5 themes emerging in the new era of sales – just for you. Not only that, we know things are easier said than done so we've added some tangible tactics for how B2B video production can help you adapt and implement those changes. 
Video is one of the most effective digital channels for marketing and communications, so keep reading for insights from the frontlines of sales evolution.
Put the customer at the heart of growth
The days of generic B2B sales are long gone. Today's customers are looking for a personalised and effortless experience that meets their specific needs and requirements. They expect vendors to understand their industry, product and market challenges and to provide informed and tailored content that showcases their expertise. Companies that fail to meet these expectations risk losing over 70% of their customers to competitors.
Top performers are shifting their focus from internal sales stages to the customer's buying journey. They are using data and analytics to find customers, creating personalised content to attract them and being in tune with their needs to delight them throughout their journey. By putting the customer at the centre of their growth strategy, they are able to provide a better and more valuable experience that sets them apart from the competition.
How can video production help?
Product demonstration video.
A product demonstration video can help introduce new products, services or features to employees, customers and the public, clearly explaining how they work and the benefits they offer.
Explainer video.
Explainer videos can help break down complex subjects or changes, making them easier to understand for employees and customers.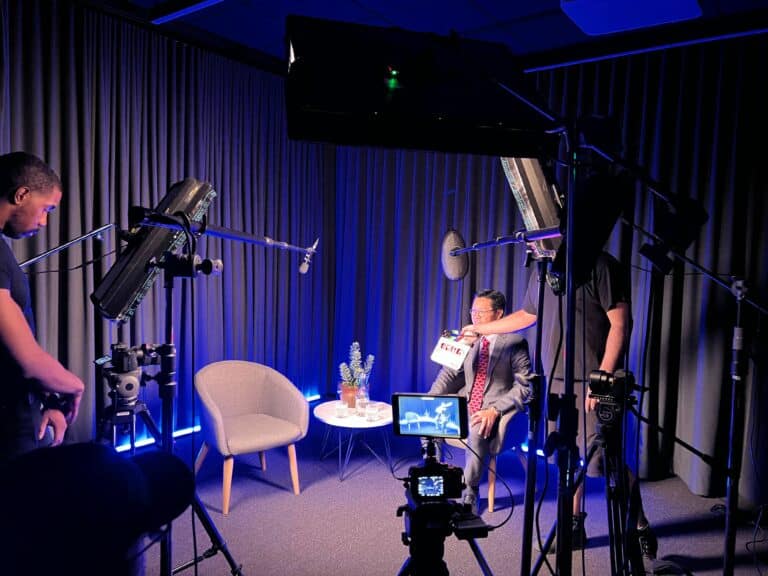 Break the channel mindset
B2B customers are now using multiple channels on their buying journey. They want a smooth and seamless experience that meets their needs and allows them to engage with vendors at their convenience. Companies that have adopted a hybrid sales approach, combining traditional and digital channels, have seen faster growth and a higher market share. The trend towards hybrid sales has been accelerated by the pandemic, with over 65% of companies now preferring remote and digital interactions.
Successful salespeople need to be experts in both remote and in-person selling and to understand what makes buyers tick in different contexts. They also need to embrace self-service channels, as customers appreciate the ability to access content when and where they want it. By breaking the old channel mindset and adopting a hybrid approach, companies are able to better serve their customers and win more deals.
Adapting a hybrid sales approach with video can be used across both traditional and digital sales channels. This can include:
–TV commercials for traditional sales channels
–Virtual trade show presentations and booth tours
-Customer testimonial videos for use in both traditional and digital marketing campaigns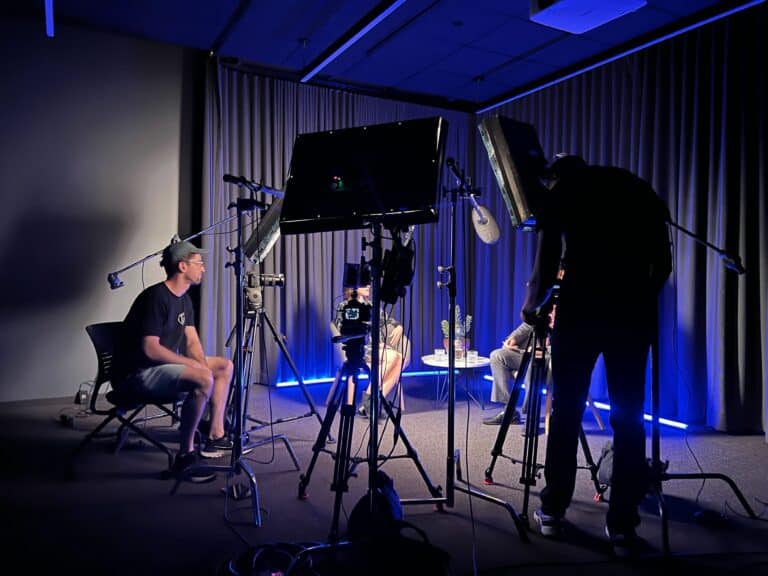 Rethink your 'people strategy' in the age of attrition
Leading sales organisations are using innovative tactics to better serve their customers. They are turning to cross-functional "win rooms" to refine solutions and close deals, and focusing on using the right tools and technologies to drive customer outcomes. What's a win room? It's a place where sales teams celebrate deals and strategise for future ones. It boosts motivation and fosters collaboration. By bringing together a team of experts from different departments, win rooms bring rigour to the sales process and result in happier customers. With clear timelines, meeting cadence, roles, and agility, win rooms are the new standard in sales.
How can you get the jump on opportunities and provide your sales team with real time tracked successes of campaigns? Ever heard of Wooshii.Insights…?
Rethink incentives to drive motivation and retention
Investing in sales tech is a double-edged sword for many organisations. While companies hope that multi-million dollar solutions will make sales reps' lives easier and track performance, only a few salespeople end up using them. To avoid ineffective tech adoption, organisations need to prioritise quality over quantity and start with desired outcomes before exploring technology solutions. Investing in data and change management is equally important to ensure the success of technology initiatives. The role of commercial operations needs to evolve from managing sales tech to driving customer outcomes.
(Again this is where explainer videos may come in handy).
Make the change stick
The sales landscape is changing rapidly and companies are facing a "great attrition" of talent as salespeople leave to pursue new opportunities or retire. To remain competitive, companies need to develop the talent and skills of their sales teams and help them to adapt to the new era of sales. This means investing in training, coaching and development programs that equip sales people with the knowledge and skills they need to succeed in the new sales environment.
Employee Training: A training video can help educate employees on new processes, procedures or technologies, ensuring a consistent and efficient approach to change.
Corporate Communication: A corporate video can help businesses communicate changes, goals and objectives to employees, stakeholders, and the public, building trust and transparency.
In the new era of sales, sales tech should be an enabler, not a roadblock. By using the right technology and making sure sales teams are properly trained, organisations can streamline processes, increase productivity, and make data-driven decisions. With the rise of AI, video production and machine learning, sales teams can now focus on high-value tasks such as building relationships, strategising, and closing deals.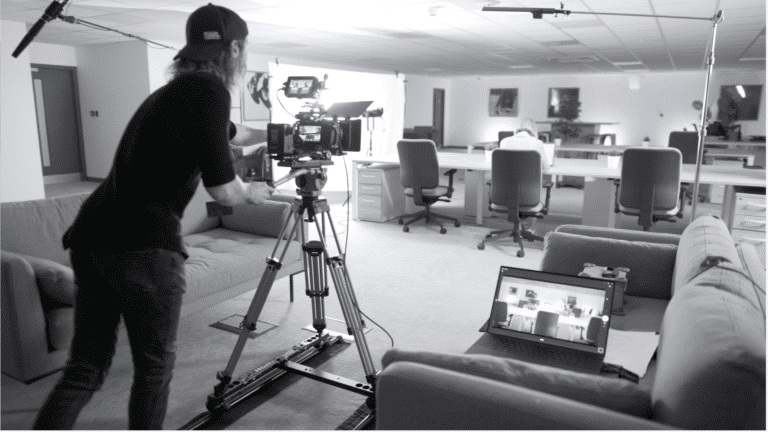 Change is the new normal in sales
Sales has evolved rapidly in recent years, with customised selling replacing generic answers, hybrid channels replacing silos, analytics becoming a must-have, and a constant need to attract and retain skilled salespeople. The best-in-class companies are embracing these changes and it's no longer a matter of "if" but "when". Sales leaders have three big questions to answer: What to prioritise, how quickly to adopt change, and what capabilities are critical for success. The era of sales is constantly evolving and the only way to stay ahead is to embrace change.
In the words of the great motivational speaker, Zig Ziglar, "You don't have to be great to start, but you have to start to be great."
Trusted to deliver by the biggest brands in the world