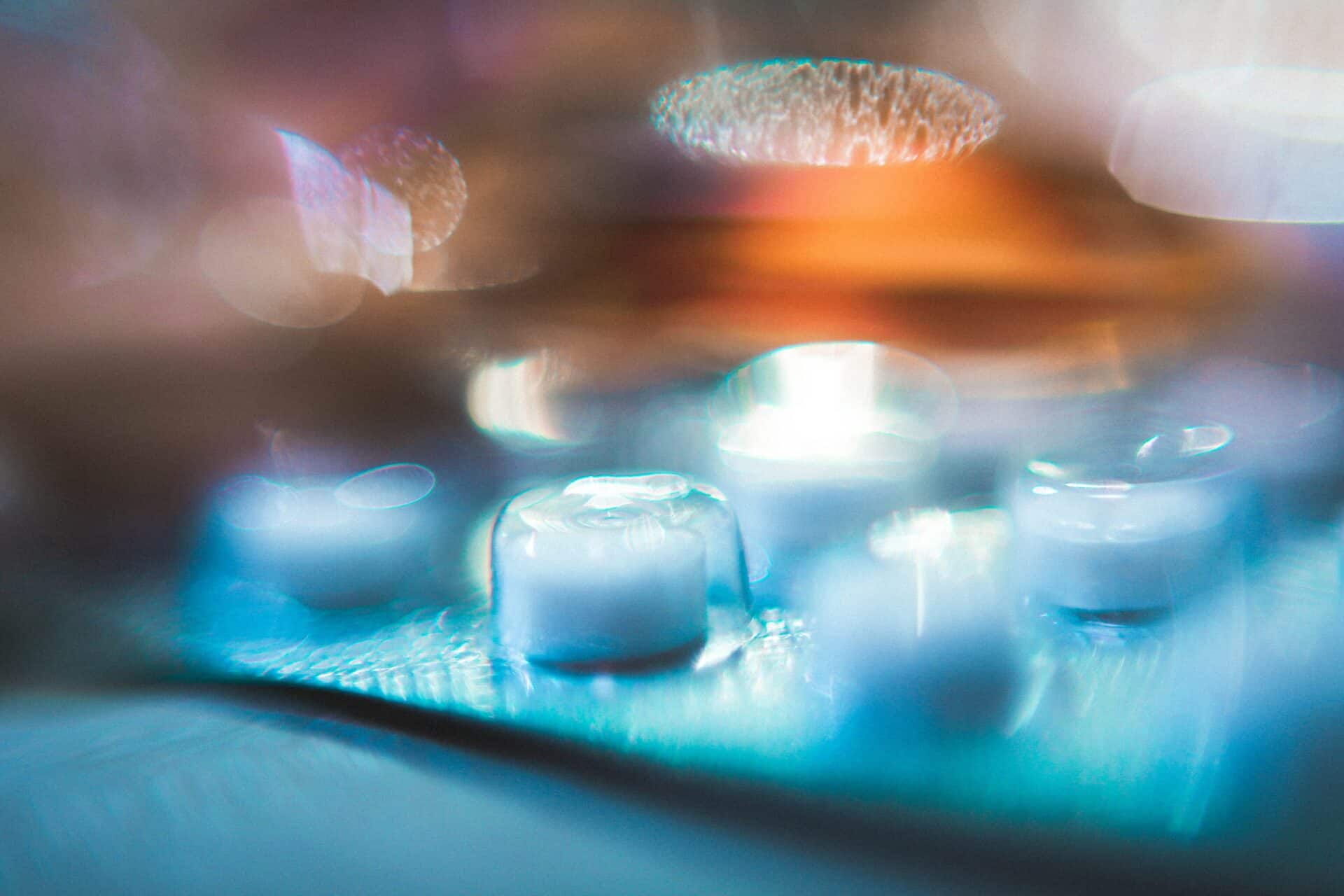 Pharma
Pharmaceutical Corporate Video Production.
In the fast-paced pharmaceutical industry, it's never been more important for brands to stand out from the crowd.


We're global video production partners to ---
Pharmaceutical Corporate Video Production.
In the fast-paced pharmaceutical industry, it's never been more important for brands to stand out from the crowd. Medical and health research is advancing faster than ever before, so your video marketing strategy must work hard to capture the attention of medical professionals and patients alike.
In the age of technological novelty and the sheer volume of information and advertising messages, the ecosystem for pharma marketing is drastically shifting.
That's why brands like Thermo Fisher Scientific, Sartorius and Merck come to us as trusted advisors to scale up their global video marketing strategies.
We help them to bring educational campaigns to life through the power of video – from animated medical explainer videos and patient testimonials, to video content generated by key opinion leaders and real life success stories. We support across a number of different video categories and styles to create informative video content for major pharmaceutical companies and medical institutions.
If you'd like to understand how our pharmaceutical corporate video production services can help you build a successful video marketing campaign, get in touch!
A Dynamic Future For Video Marketing In The Pharmaceutical Industry.
Check out our free pharmaceutical video insight report – bringing together video marketing insight from thought leaders and healthcare professionals, alongside research and commentary from our video production experts.
Outlining 7 top tips for successful video marketing and how to make video content more impactful for the pharmaceutical industry.

DOWNLOAD INSIGHT REPORT: A Dynamic Future For Video In Pharma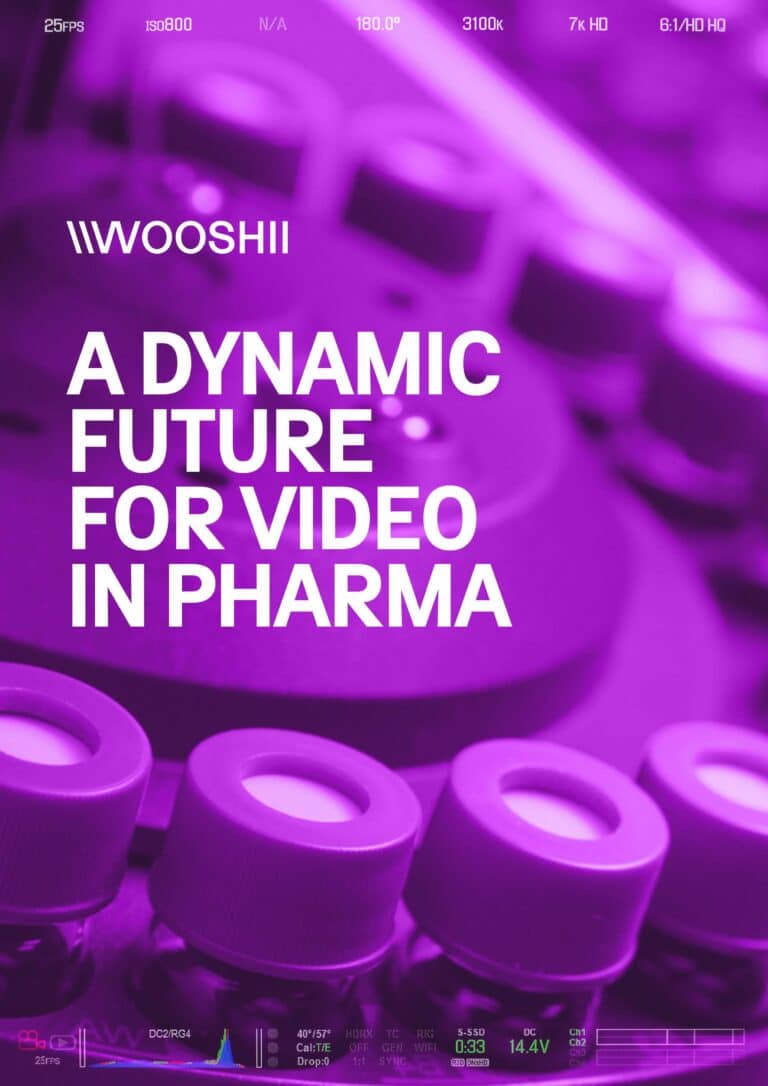 What kind of videos are best for promoting pharmaceutical products?

Showcasing the benefits of your products and how they can improve people's lives through visually stunning and engaging videos is key! Here are some ideal video styles you should consider producing with Wooshii:

-Explainer videos – These videos can be used to explain how a product works, its benefits, and how it should be used.

Animated videos – Animated videos can be effective in simplifying complex concepts and explaining how products or services work.

-Patient testimonials – Testimonials from real patients who have used the product or solution can be a powerful way to demonstrate effectiveness, credibility and build trust.

-Healthcare professional endorsements – Endorsements from healthcare professionals can help to establish the product's credibility and demonstrate its efficacy.

-Educational videos – Educational videos can be used to provide information about a particular disease or condition and how the product can help to treat or manage it.

-Interactive videos – Interactive videos can be used to engage viewers and encourage them to explore the product in more detail, providing a more immersive experience.

-Virtual reality videos – Virtual reality videos can be used to demonstrate the product's mechanism of action or to provide an immersive educational experience.
What are the regulatory guidelines that need to be followed while producing videos for pharmaceutical products?

When it comes to producing videos for pharmaceutical products, there are strict regulatory guidelines that must be followed to ensure that the information presented is accurate and compliant. We're experienced in the Pharmaceutical industry and understand regulatory compliance requirements. The nature of our client base and the industries we work with means our production team deals with lots of different regulations and requirements. So you can rest easy knowing we've got it covered.
How can videos be used to communicate complex scientific information and technical details about pharmaceutical products to a non-scientific audience?

Videos are a great way to simplify complex scientific information and make it accessible to a wider audience. By using engaging visuals, animations, and relatable examples, Wooshii can help you communicate even the most technical details about your pharmaceutical products in an easy-to-understand way.
How can I ensure that my video will reach my target audience effectively?

To reach your target audience effectively, it's important to consider who your audience is, what type of content they find most engaging and where they're consuming it. Wooshii has a wealth of experience in creating videos for the pharma industry and can help you craft a video that resonates with your target audience.

Discover more about WooshiiInsight – our very own platform that monitors metrics across different channels, coupled with monthly commentary from our video experts, designed to help you make informed decisions about how to optimise and improve your strategy moving forward.
How much does it cost to produce a video?


We can help with any kind of video production, and we've expertise in all the nitty gritty too—from script writing to casting, directing and editing. Our video projects usually start at £10,000, but prices vary depending on the scope and scale of your project. If you've got your Pharmaceutical marketing strategy nailed for this year, get in touch and let's talk about how video can make it even more valuable for your business
Trusted to deliver by the biggest brands in the world