Helloooo. Welcome. We wanted to freshen up our email approach. No need to fret, the content remains just as captivating, but now we're delivering it to you with greater efficiency. You'll now receive a shorter update each week, with digestible snippets of the latest video news and Wooshii updates. So, let's get to it…
//What's the latest?
AI Drama
Professor Stuart Russell just called out UK ministers for slacking off on controlling AI. According to him, our beloved ChatGPT could join forces with an unstoppable super-intelligent machine (The Guardian). There are so many eye-opening discussions on the urgent need for regulation and the mind-boggling possibilities and perils of AI right now. I'm not scared, you're scared.
What is your bank hiding?
Prepare to be blown away by the latest campaign from the non-profit organisation Make Money Matter! They enlisted the captivating Game of Thrones stars Kit Harrington and Rose Leslie to star in this stellar ad that has taken the internet by storm. With its unforgettable creativity, this viral sensation is a must-watch. Check it out here: The Hidden Relationship.
De-influencing
The rise of "deinfluencing" on TikTok and Instagram has turned influencer culture upside down. Influencers are now advising their followers on what brands and products to avoid. The call for brands to prioritise authenticity and explore alternative strategies like expert bloggers or leveraging loyal customers as micro-influencers to maintain consumer trust. (The Drum)
Mental Health Week
A generational shakeup is in the works. The dynamics between Gen Z and their employers are reshaping the workplace, and mental health lies at the heart of it. What do you reckon? Is fostering a work smarter not harder vibe across the business the best way forward? (Nairobi News)
Lost in Translation

Imagine a world where language barriers no longer hinder global communication. The recent prototype launch of Google's ground-breaking "Universal Translator" has sent shockwaves through the digital landscape. This AI-powered tool promises real-time translation, revolutionising platforms like YouTube and opening up a realm of possibilities. Discover more in our latest blog here.

How to Build A Kickass YouTube Strategy and Create Video That Converts
Our latest webinar was a big fat success. Check it out for yourself here free and on demand. What's included? Stu Stubbs, Founder of Navigate Video, shares the key to a successful YouTube strategy. Learn about defining target audiences, content themes, and maximising content through organic and paid distribution. And yes, there's more! JB, Global Strategy Director at Wooshii, explores creating search-optimised video content. Discover how automation empowers performance-focused brands to embrace video in 2023.
//Wooshii Insight of the week…
In the fast-paced realm of digital marketing, video reigns supreme when it comes to turbocharging conversion rates – with 72% of businesses saying the medium has improved conversion rates, and 70% saying it drives more conversions than any other content.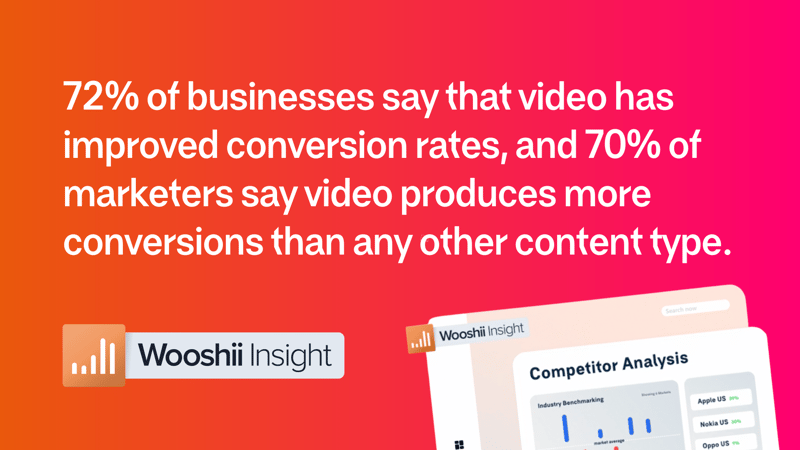 //What to Watch
Queen Charlotte: A Bridgerton Story" – A Captivating Tale of Love and ResilienceReviewed by: Stu Amos, Creative Content Producer at Wooshii Rating: ⭐⭐⭐⭐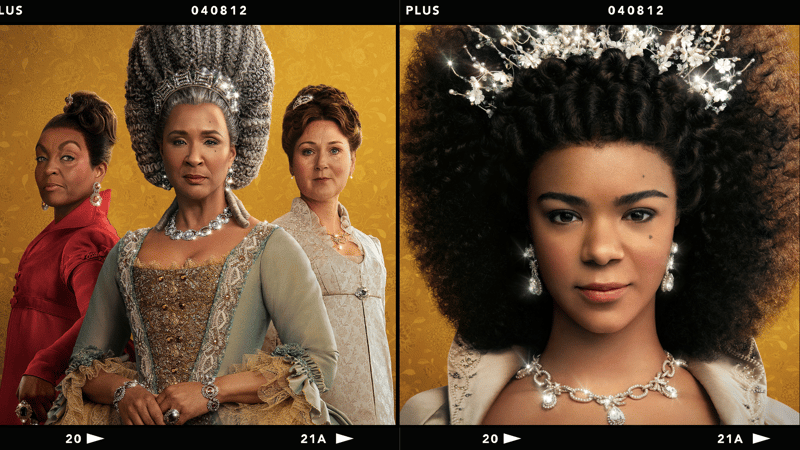 "Queen Charlotte: A Bridgerton Story" is Netflix's latest hit. The captivating spin-off series seamlessly blends brilliant female leads with a poignant exploration of love amidst the trials of mental health. At the heart of the story is the vivacious and indomitable Queen Charlotte, portrayed with grace and depth by both Golda Rosheuvel and India Amarteifio. The love story between Queen Charlotte and the young King George, portrayed brilliantly by Corey Mylchreest, is beautiful and the series delicately treats tough subject matters with respect and care. It serves as a reminder that love transcends boundaries and that understanding and compassion can prevail in the face of adversity.
Grab your tissues and a glass of something sparkly when you watch this one!
That's it from us, have a great weekend! If you'd like to chat about improving your video strategy and performance, get in touch! info@wooshii.com