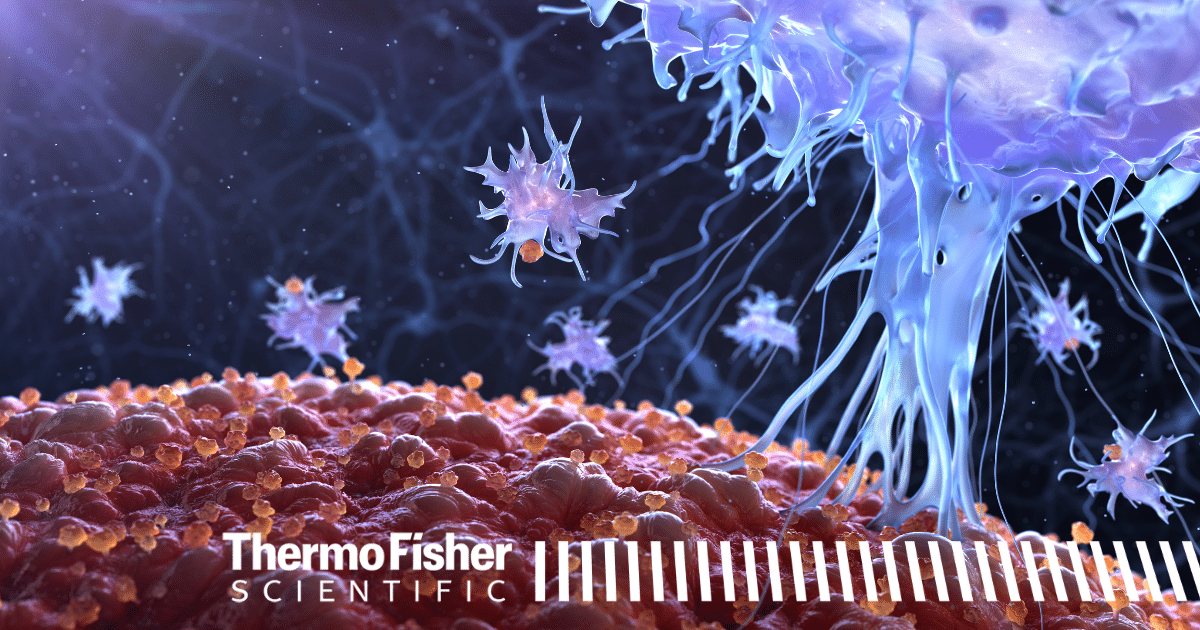 A full production operation for the worlds largest biotech brand
BLENDING DATA, TECHNOLOGY & CREATIVITY
Thermo Fisher Scientific is a global provisioner of scientific instrumentation, reagents, consumables and software and services to healthcare, life science, and other laboratories in academia, government and industry.
They are market leaders in the production and distribution of antibodies, with hundreds of thousands of products available to purchase on their website for use in scientific research all over the world.
With many competitors also investing in performance marketing tactics, Thermo Fisher wanted to explore ways to drive more traffic through organic methods and thus decrease the reliance and investment in PPC (pay per click).
Thermo identified an opportunity to increase organic SEO (search engine optimisation) performance by including video on the product description pages of their website.
This would improve organic search ranking and website dwell time, increase conversions and provide a slicker UX experience – all resulting in higher purchase rates and ROI.
But with over 250,000 different products on offer, this meant they were faced with a huge and potentially unaffordable challenge.
As a trusted video partner to Thermo, the team approached Wooshii to discuss this project and identify if there was a way to achieve their goals in a cost and time-effective way.
We used existing antibody product data and image renders, alongside Wooshii created content, to build an automated video production process that could tackle the challenge of creating and publishing thousands of videos on the product pages of the Thermo Fisher website.
This was the perfect project for our intuitive video creation platform, which uses a flexible suite of automated tools to create high-quality content at scale.
It allows us to plug in data from multiple sources, as well as offering limitless pre-licensed content from Getty Images and the ability to upload bespoke creative content from Wooshii's production team.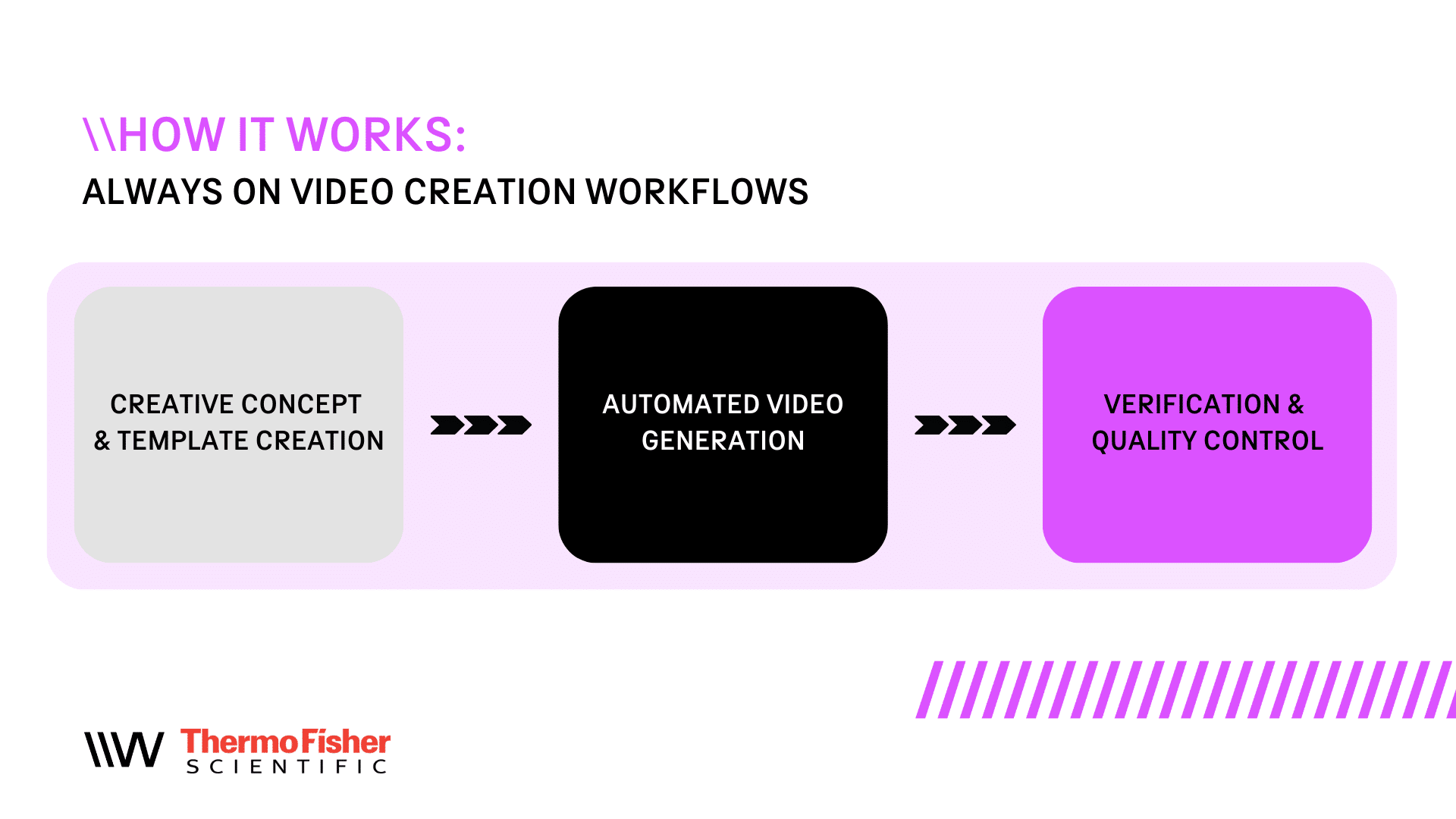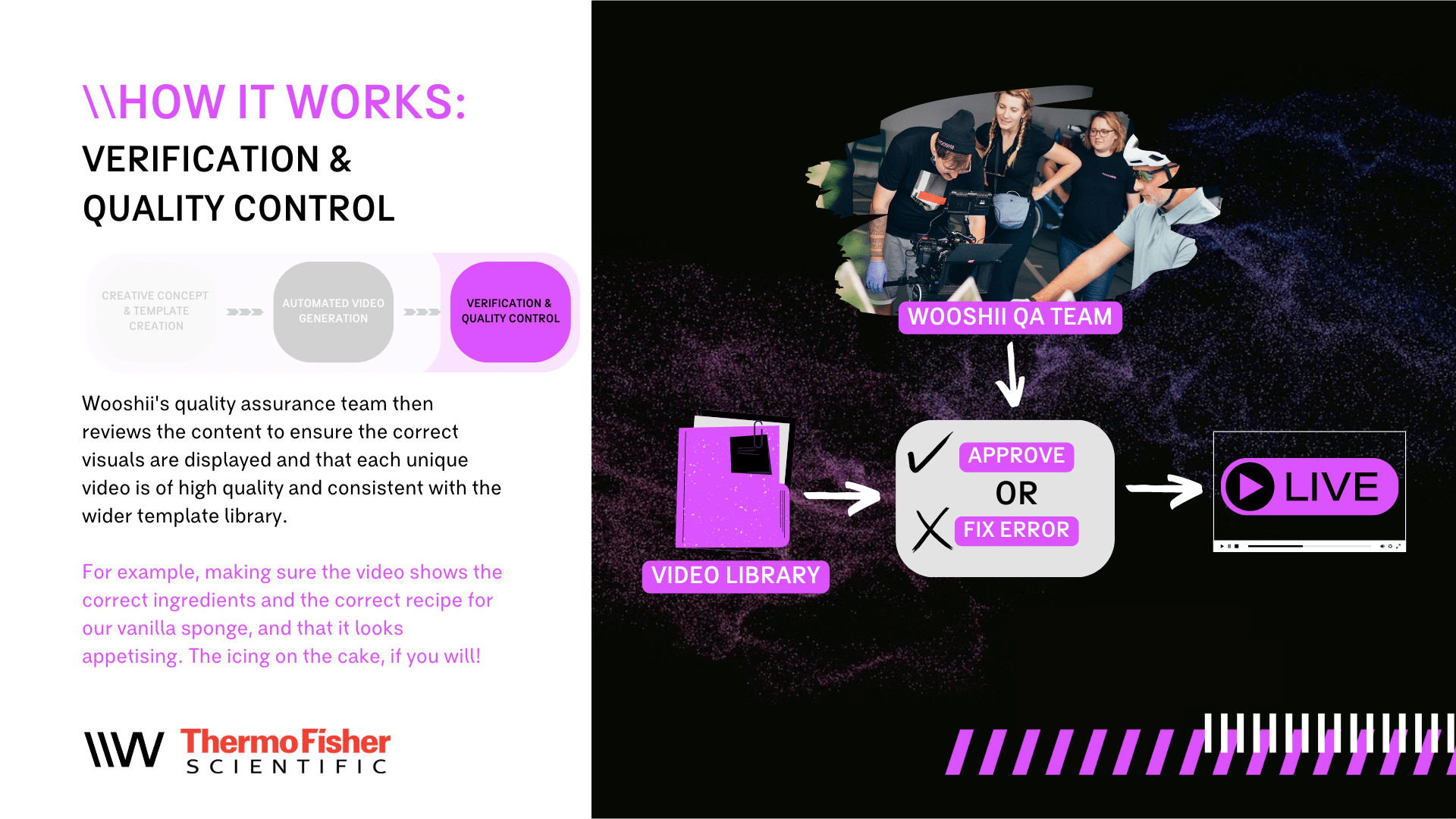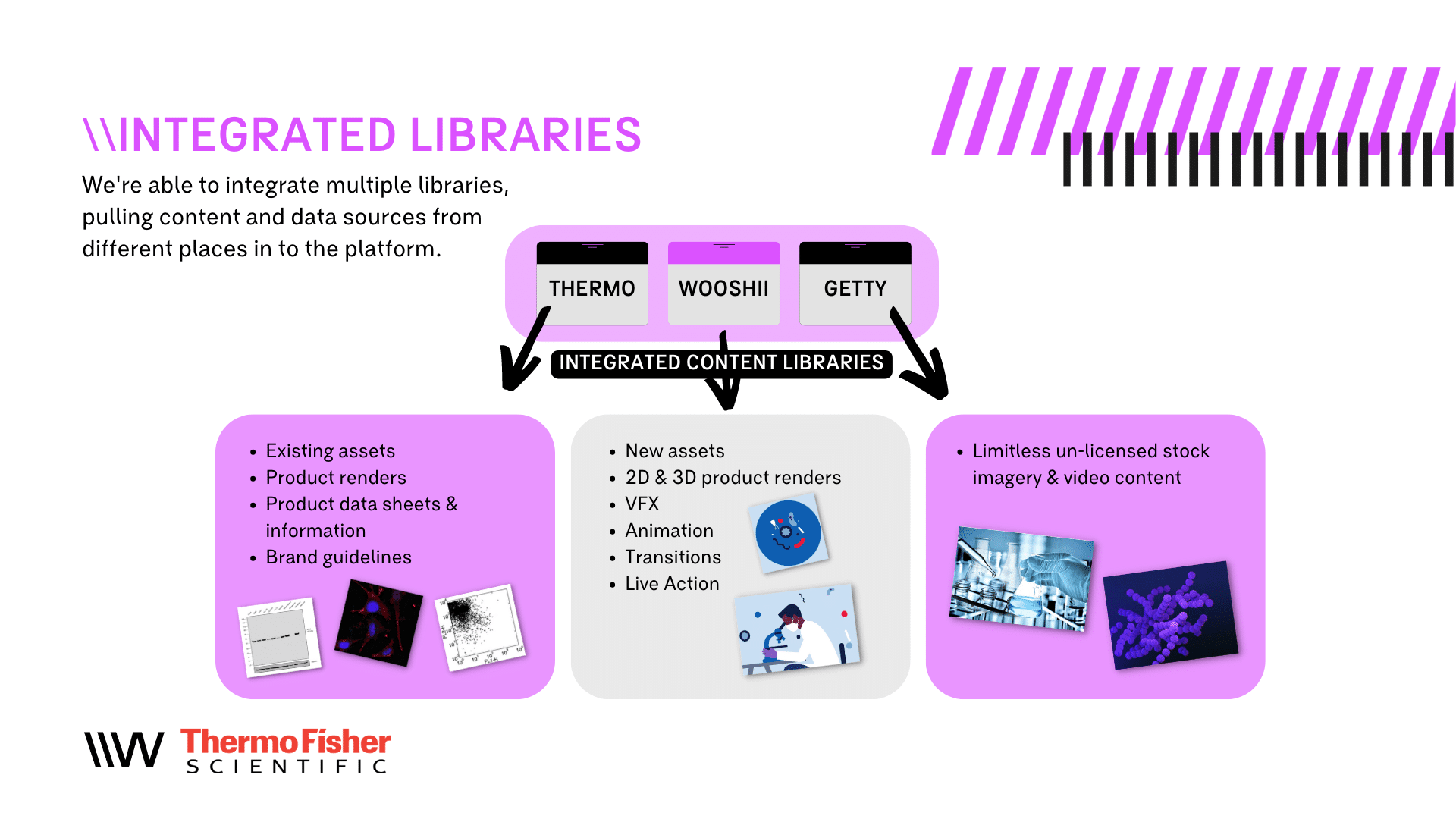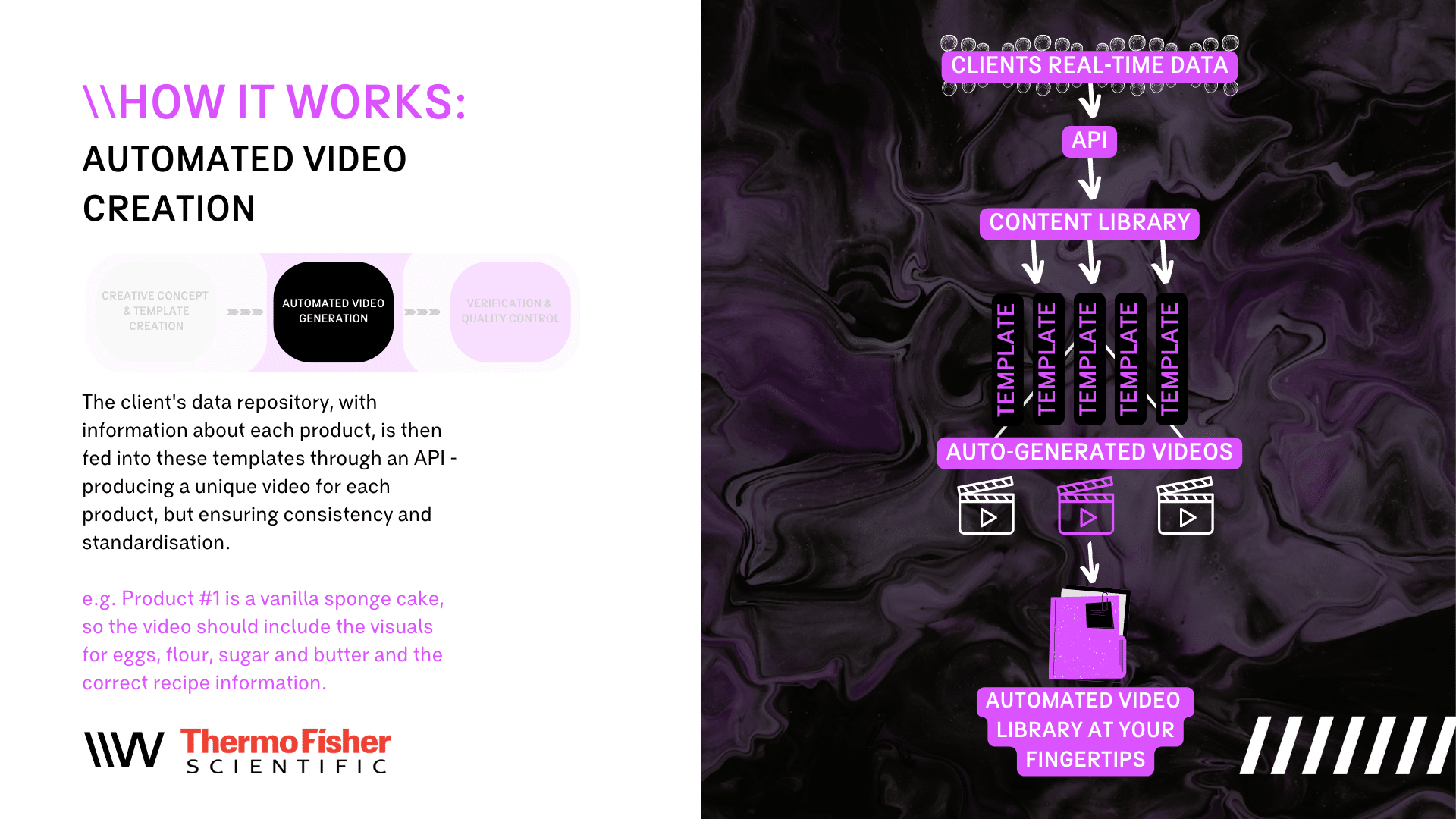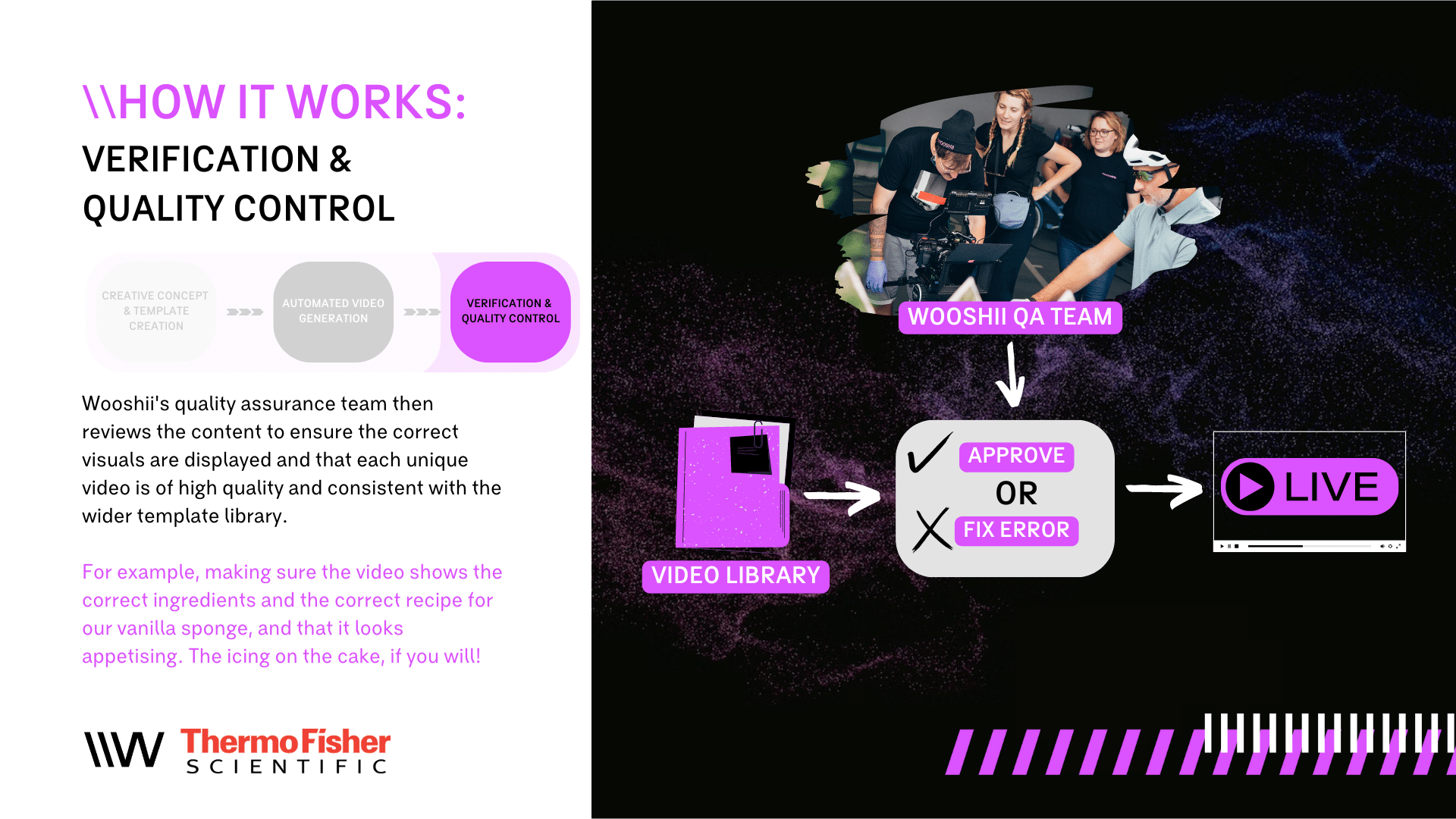 An initial pilot was conducted to observe the impact of video in relation to SEO and conversion rates. After a positive result, Thermo Fisher Scientific went ahead with using this solution to create their first batch of 10,000 product videos with the view to rolling this tactic out across hundreds of thousands more in the coming months.
In addition to the cost and time saving of this method, Thermo has enjoyed the additional benefits afforded by the platform including:
-Automatic video updates when product data is changed in their central repository, through API calls
-API publishes direct to Thermo website, so videos are automatically uploaded to the relevant product pages once signed off by QA team
-Videos rendered in all formats
-Text subtitles in multiple languages
Have a project you'd like to discuss?