The most wonderful time of the year is all about gratitude, sentiment and joy. From a business perspective however, it's a lot about enticing customers during a time in which competition is heightened; research even shows that business-to-consumer (B2C) companies earn about 30% of their annual revenue during the holiday season. For B2B companies, the festive time of year tends to be more slump than sleighride – but things are beginning to light up like Rudolph's nose (sorry!). The B2B marketing landscape is changing and there is growing opportunity to gain momentum with a more humanised approach.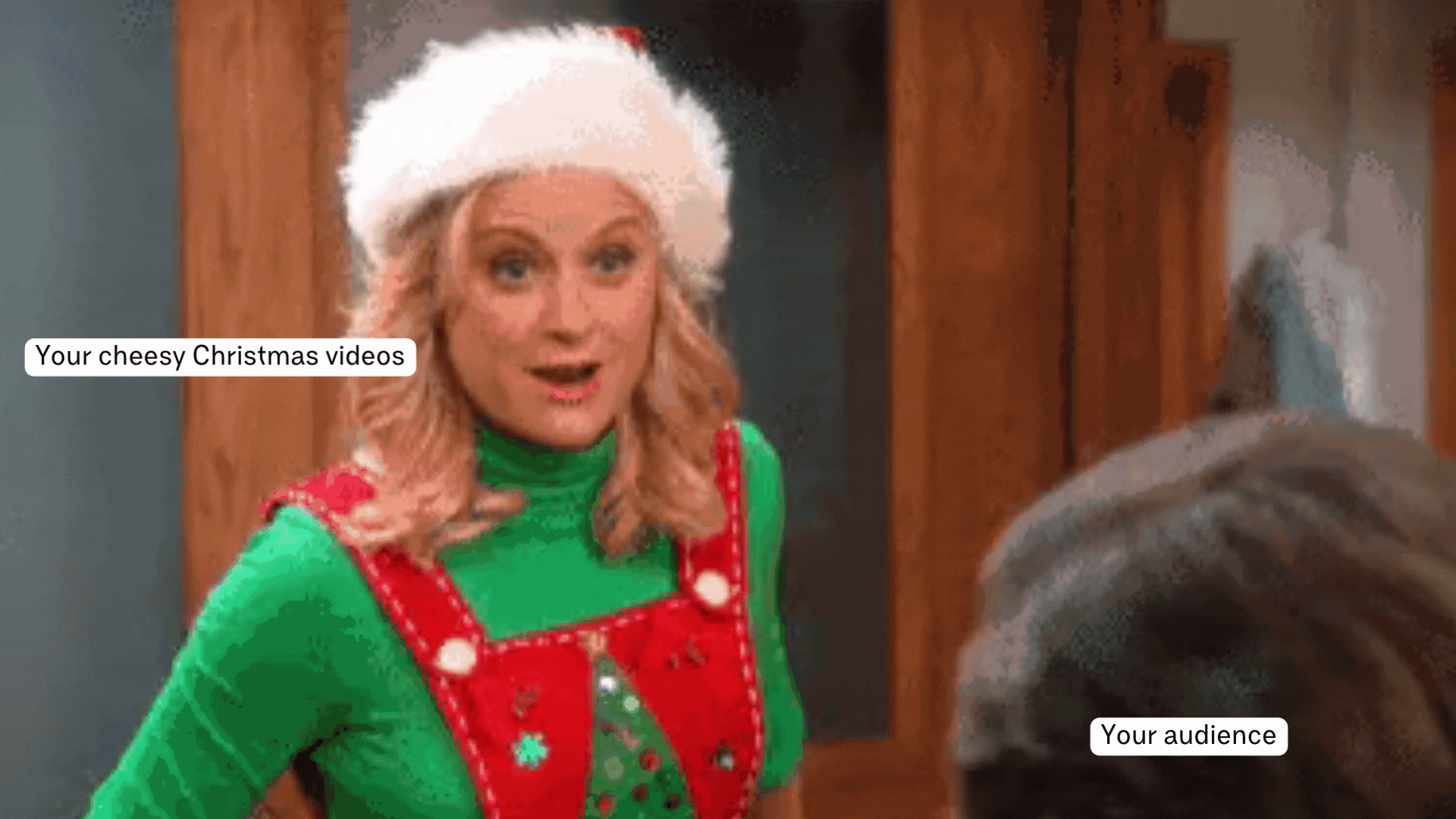 With the nights drawing in, mince pies making their grand return to our diets and office bods preparing for their well deserved holiday breaks, key decision-makers are actually spending more time on social media than ever. Cellphone screen time is surging, with video accounting for half of all mobile traffic – a greater portion than any other medium. So if you're looking for exposure, video is the way to go. 
It's the perfect time to showcase a different side of your business too, a side that resonates with the jovial atmosphere and reflective emotions people experience over the holiday period. Focusing on brand awareness at this time of year can go a long way to influence your Q1 pipeline, with the potential to go viral and boost organic traffic also increased. But with the abundance of Christmas marketing campaigns, how can you humanise your brand's tone to drive awareness and impact?
When it comes to holiday communications, emotional connection works best. Cozying up to a customer with an authentic message is where the magic is (think John Lewis advert *feels*.)
So how can B2B marketers capitalise on the sweet spot between lead-gen and adopting a human approach?
Ensuring video is at the centre of your content marketing strategy is a great place to start. It's a dynamic format – not only able to communicate complex messages, elicit emotional responses and drive action, but also a cost effective way to maximise the breadth and longevity of your content.
With 65% of the population being visual learners and video generating 1200% more shares than text and images combined, it's also a more effective tactic to deliver messages – whether you're launching a new product or looking to spread some festive cheer across your workplace.
In the book 'Humanizing B2B', Paul Cash advocates five universal principles of how companies and marketing teams need to start thinking to firmly establish marketing as the growth engine of modern business.
It's about people, not products
It's about purpose that's actionable
It's about putting emotion at your marketing core
It's about recognising the untapped power of brand likeability
It's about embracing storytelling to drive engagement
A challenge most B2B businesses face is communicating complex products or services to their audience in an accessible way. Taking a creative approach and adding a more human tone might not sound like the best option on paper, but our clients have found that it's an incredibly effective way of capturing attention and landing a message. And what better time to try integrating humour, irony and wonder into your content than the season that's famously known to be jolly? It's also worth knowing that a user's positive experience with a video ad increases their purchase intent by 97% and brand association by 139% – highlighting exactly how emotionally-affected decision-making can be.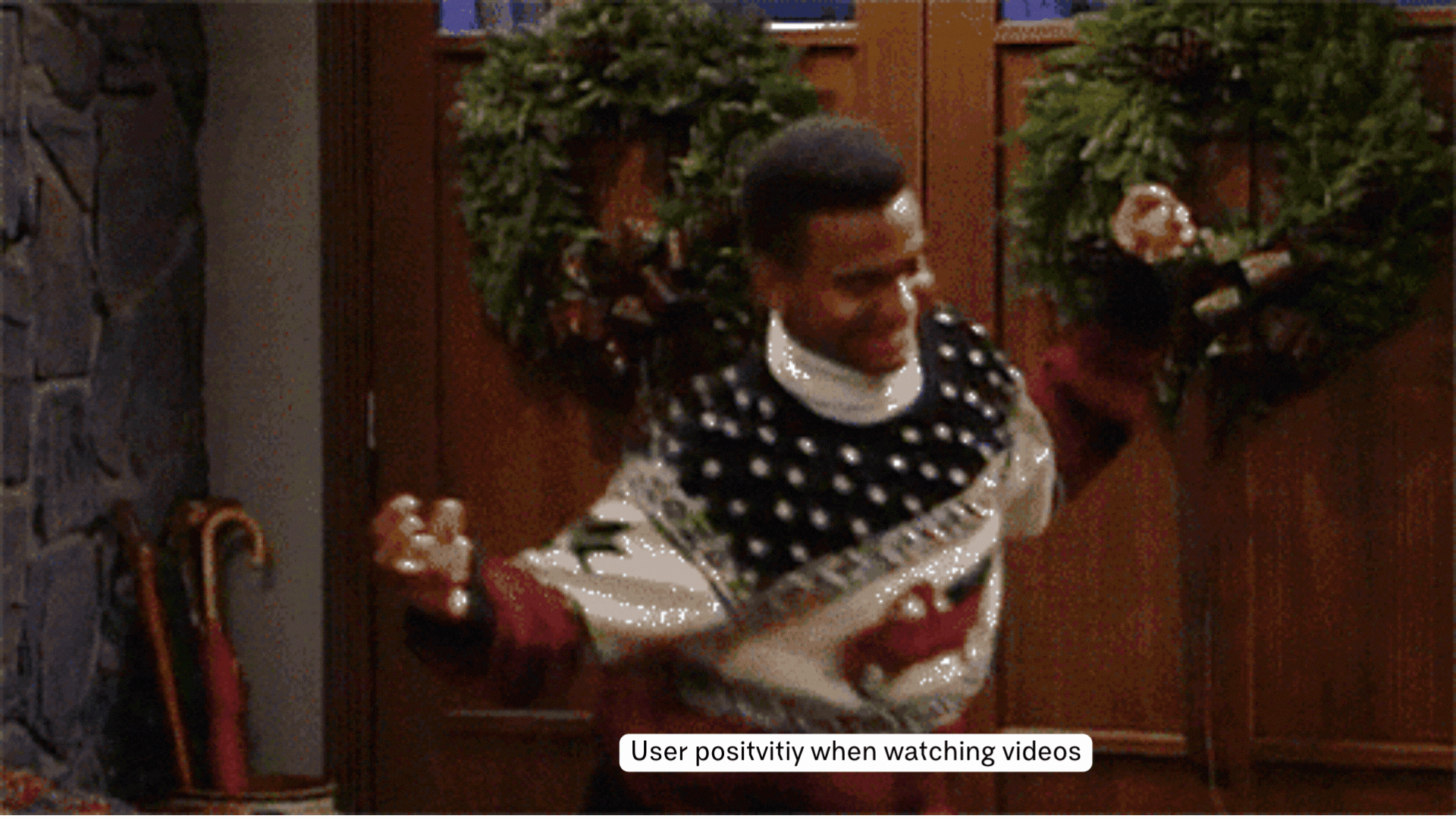 What is bringing about all this change in the B2B landscape then? In this social age, with deep fakes and AI able to create just about anything, people have higher expectations for transparency and authenticity when it comes to the brands they're spending their money with. It's also super interesting to discover that 44% of primary B2B decision-makers are Millennials – meaning today's B2B buyer handles the buying process very differently from their Gen X / Boomer predecessors.
Some stats to back that up?
91% of people believe in the power of social to connect people
64% of consumers want brands to connect with them
70% of consumers feel more connected to a brand whose CEO is active on social
Source: Marketing Charts
When it comes to creating content to put out in the world, if you fear getting a little personal, it can lead to becoming the other F-word: Forgettable.
Before you go, we couldn't not talk about the John Lewis advert. A great example of connecting with audiences on an emotional level during the festive period, encouraging customer loyalty and bottom line growth. There's a reason it's the most highly anticipated Christmas advert of the year, every year.
And on that wholesome note, we will leave you to mull over all the video festivities and wish you a happy holiday season!
---
Wooshii is an innovative video production company with the capacity to create video anywhere in the world, in any format, using a talent network of over 16,000 plus experts. Wooshii works with world-leading organisations across multiple industry sectors to enable consistent and reliable video production at scale, supporting a wide variety of internal and external marketing and communication functions.
Need help devising your video strategy or perhaps want to discuss your productions needs, give Wooshii a call today.