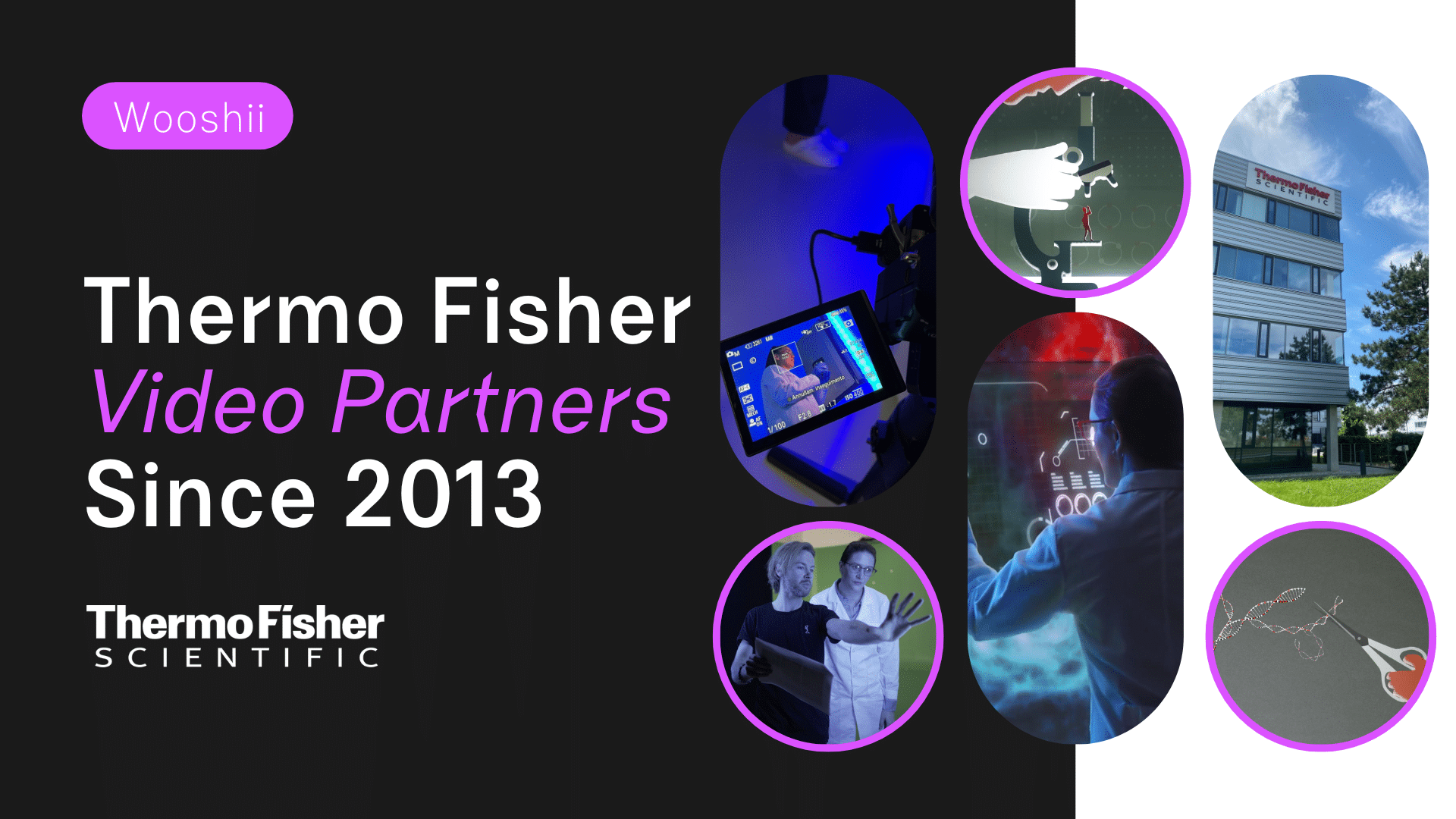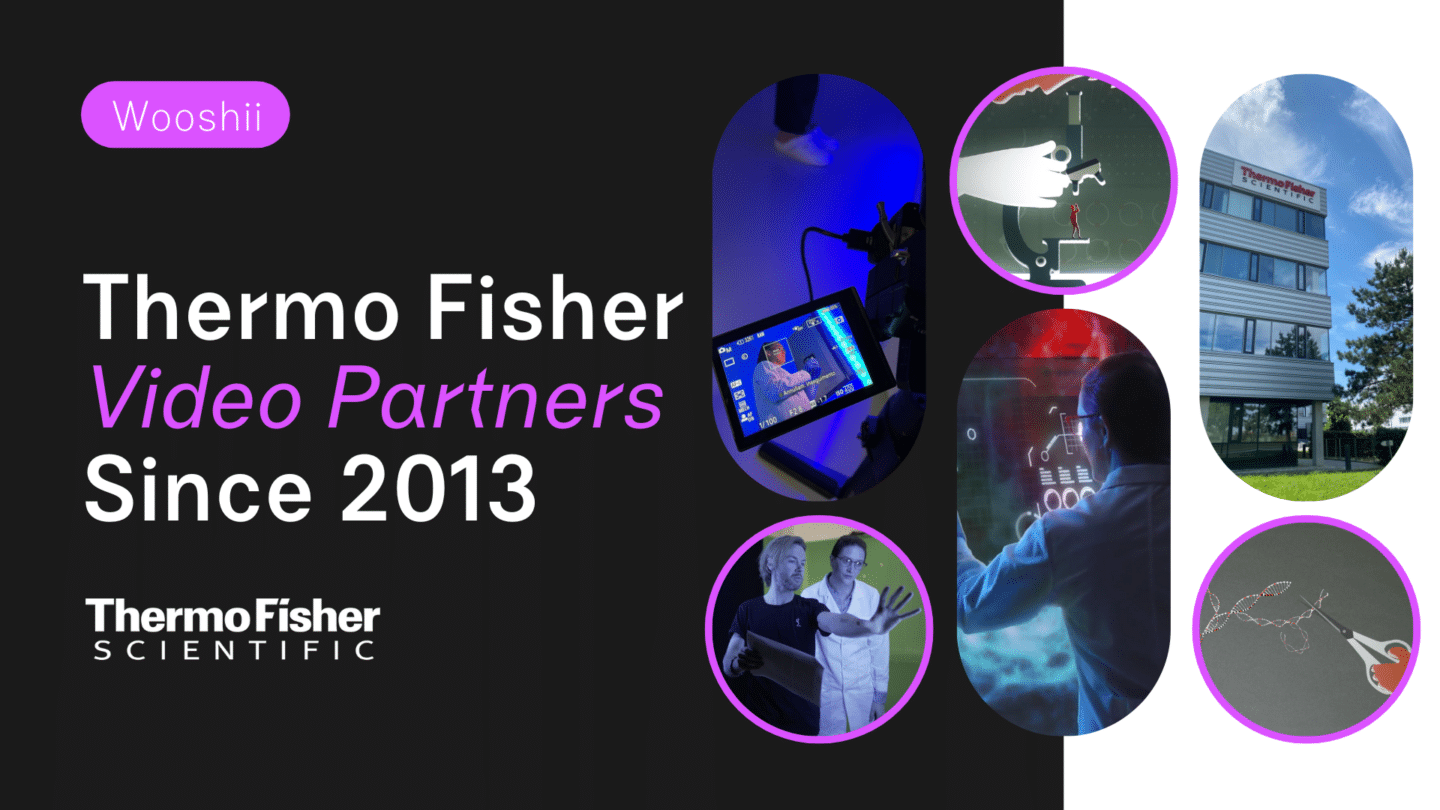 ✓ PREFERRED VENDOR
✓ SIGNED MSA IN PLACE
✓ HIRE US TODAY
2D & 3D ANIMATION
SIGNED MSA
LIVE ACTION
PREFERRED VENDOR
EVENTS
UNLIMITED GLOBAL CAPACITY
DEDICATED THERMO TEAM
LOCALISATION
CONTENT REPURPOSING
SCRIPTING
STORYBOARDING
VIDEO PERFORMANCE DATA
INSIGHT & RECOMMENDATIONS
We've got a whole lotta history…
For over a decade, Thermo Fisher Scientific has partnered with Wooshii to create impactful video content across a number of divisions. From branded content to launch and explain tools, techniques and products, to sharing stories.
We're proud to be an extension of your team, and our in-house production team knows your brand inside out.
Over the past 12 months we've created hundreds of videos for Thermo Fisher, in many different languages – including animation, live action, event capture, explainers, testimonials, product launches and much more.
We also have access to Thermo's global video data – meaning all video projects come with insight and recommendations on how to create content that guarantees audiences engagement.
Your Dedicated Team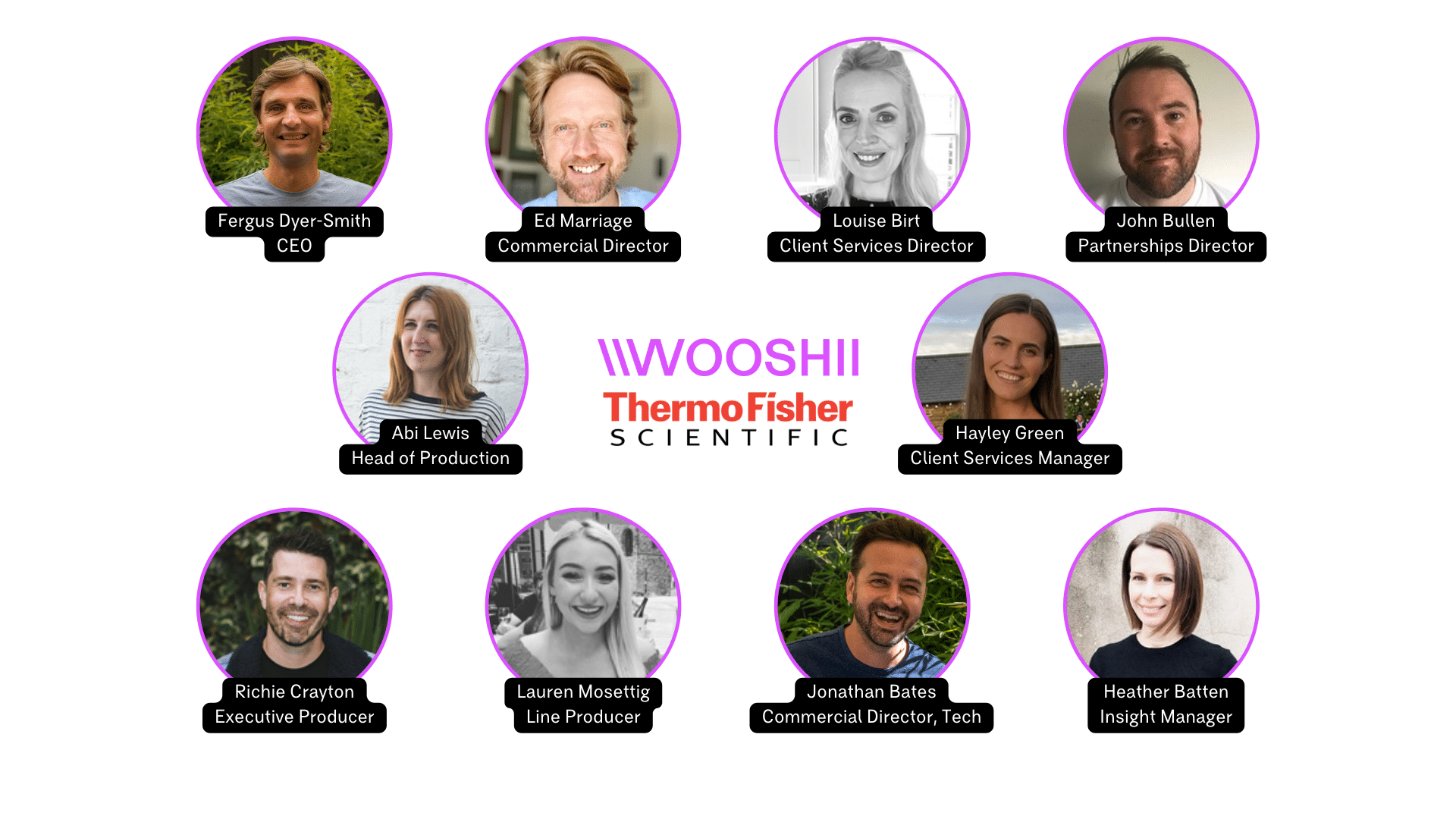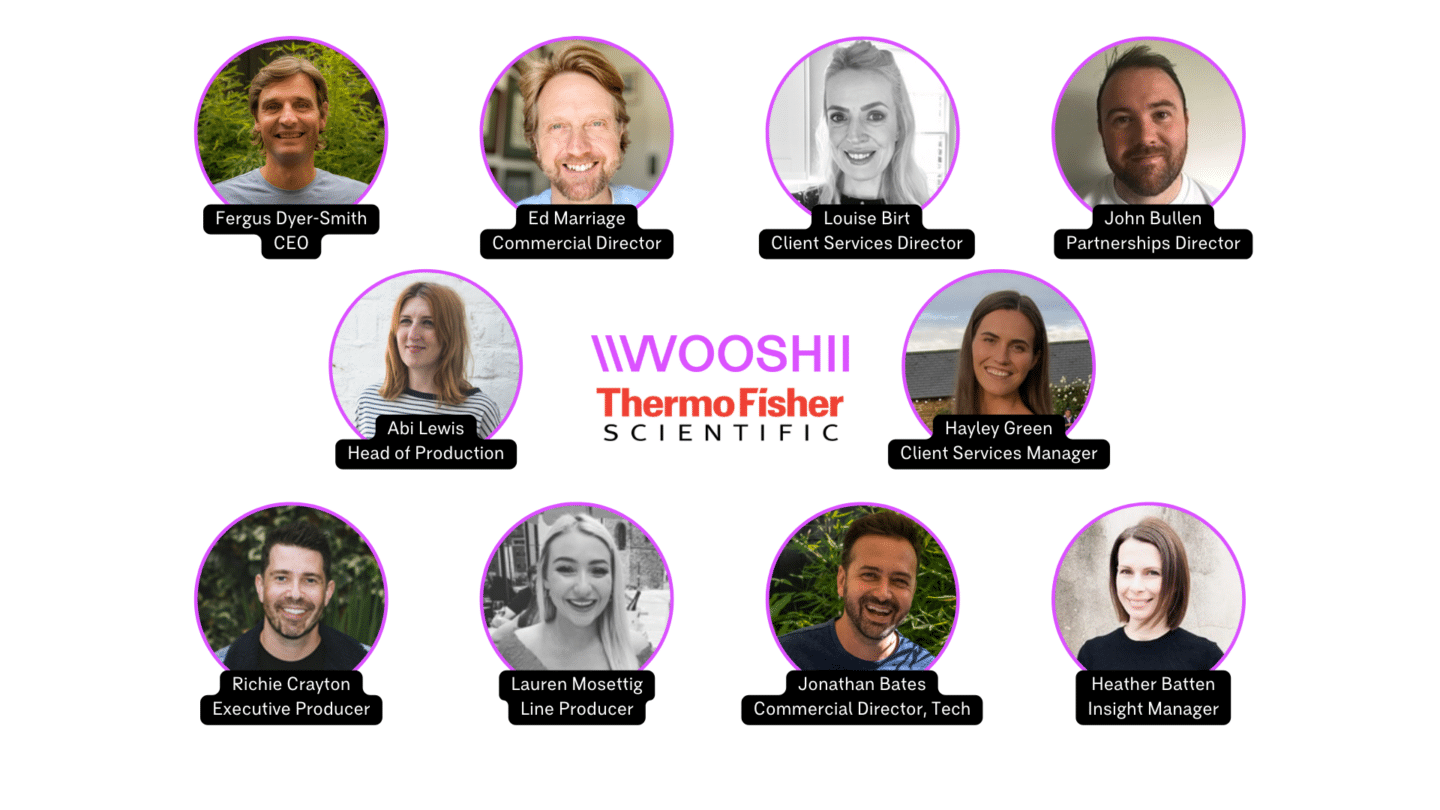 Recent work with Thermo Fisher Scientific.