So you want to start producing a corporate video, but don't know where to start? Well, you're in luck. The following article will cover all of the basics of corporate video production – from budgeting and scripting, to shooting and editing. Corporate video production can be a daunting task if not done right. But with these tips, you'll be on your way toward creating a professional-quality video!
The history of corporate videos
Contrary to what you may think, corporate videos are not a new invention. In fact, corporate videos date back more than four decades! One of the first corporate films was created in 1972 by AT&T. The film highlighted how telephone lines worked and included shots from inside phone company buildings that showed people working with wires and other equipment.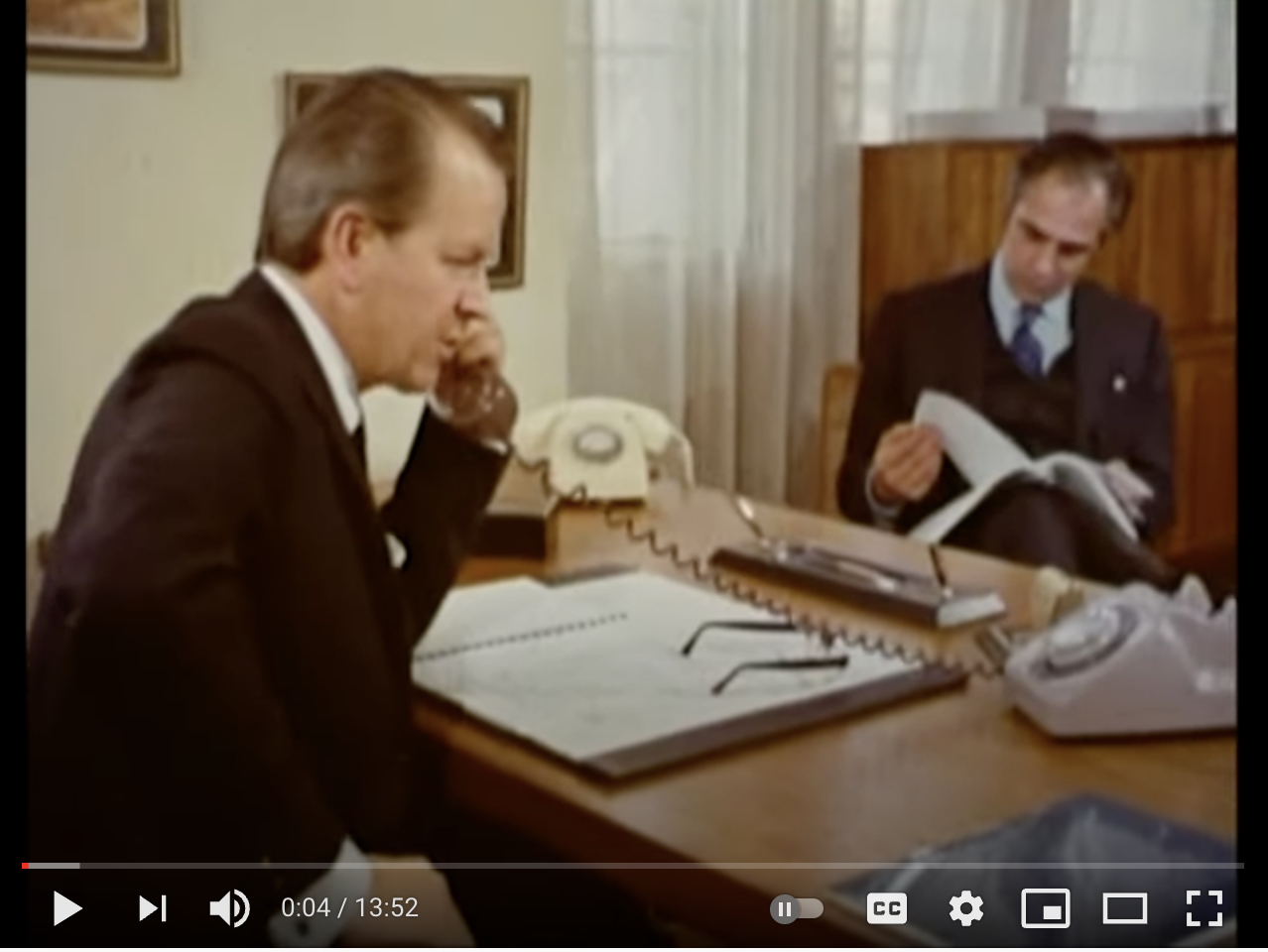 Then came the VHS tape and the annual film that was copied and shared around the various office buildings. Until today. Now the corporate video is no longer a one-off luxury but a regular output of an increasingly "video-first" world.
Why is corporate video important?
Video has fast become the leading digital content format. All across your business video is being considered because;
Video content is now the #1 form of media used in content marketing strategy (Hubspot)
Video content is a highly effective way to deliver your story and key messages about products or services.
It can help increase corporate transparency by delivering business messages in a compelling way to stakeholders, shareholders, employees or customers.
It provides insight into how work gets done at the organization externally and for internal corporate communications.
The effective way it delivers messages and a large number of distribution channels, (social media and ad platforms) means that video is an extremely compelling messaging mechanism.
Understanding the video production process
The process of creating high-quality videos is complicated. There are many steps in the production process, it can be hard to know where to start and there are many ways that you can mess up along the way. However, whether you are creating your video in-house or with an agency or production company, an understanding of the process will help ensure your video process can be as painless as possible.
Below we outline all the things you need to consider in the process of producing your video/s.
Establish Your Corporate Video Goals & Audience
Like any good marketing or messaging format, videos should have a clear goal and audience. The corporate video's goals will be different depending on the organization, industry, service or company that is creating it:
– For an organization looking to focus on employees, for example, video content may focus on promoting unity and celebrating the diversity of the workforce. Or perhaps your video might highlight how you foster an open environment where employees can share their ideas freely without fear of negative consequences.
– If you are in charge of marketing, then a corporate video might serve to introduce potential clients to your products and services by highlighting what sets them apart from competitors or demonstrate why they should choose your brand or service over others.
The key though is to be very clear yourself on what it is you want to achieve and who the audience is.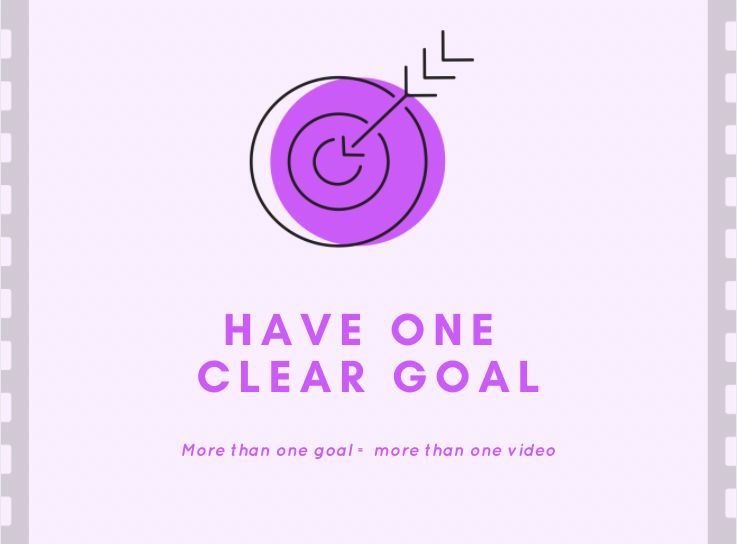 TIP: Have one clear goal for your video. Try and put it into one sentence. This will also help in the video briefing stage. Trying to focus on more than one message in your video can dampen the main goal.
Have two messages? Make two videos.
Corporate Video Brief
Briefs are about communication. Good briefs are hard. But good briefs can also make or break a video project. We could write an entire post on just writing briefs but to get you started here are a number of key tips to set you up for video success.
1. Keep it short – Nothing kills the creative juices more than trying to decipher a long brief. The clue is in the title.
2. Make sure to include the target audience, what they will get out of the video, and how you plan on distributing it. (See next section)
4. Be as specific as you can with what you want in terms of script, visuals, sound effects, etc. – Creatives love boundaries.
5. Give a deadline for when you would like to have your video done so that there is enough time for revisions if necessary
6. Specify any special requirements or limitations (i.e., location) so that we can make sure we're able to meet them before beginning work on the project
Download our guide to a great video brief
Corporate video production. The creative process.
The corporate video creative process can be broken down into four main stages: idea generation; creative development, scripting and storyboarding.
Video Idea Generation
This is often the hardest part of creating a video but it needn't be. There are a number of tools that can act as triggers to help you start to formulate ideas – (see the full post on Video Marketing and Storytelling here.)
You may at this point look to your creative or production agency to assist.
One tip for starters though is to keep a running shared doc or slack channel that your team drop videos they like into. Keep this as a live channel so that you can refer back to it when you need inspiration.
At this stage don't hold anything back. There are no bad ideas so just get them all out no matter how bizarre or left field they sound.
Video Creative Development
Once you have all those ideas out start to work through and organise the ideas around the brief. How well do you think they can help achieve the goals you laid out in your brief?
Start to work through the ideas rejecting and shortlisting. Whilst this process can often be run as a group it can also generate group think and as a consequence drive ideas to mediocrity. This is not always a bad thing but you should be conscious of it all the same.
Scripting and Scriptwriting for video corporate
Once you have landed on "the" idea it is time to start padding it out. This is the stage where you need to get your script down.
Scripting corporate videos not only involves writing out what you are actually going to say from start to finish but also what your audience are going to see on screen.
TIP: Think about three words a second to give you a sense of timing. Or have Google Docs read your script out to get a sense of how it will flow.
TIP: Split your doc into a two-column table. Describe narrative on the left and on-screen action, visuals etc on the right (Download the script template here)
Storyboarding
Now you have a script you need to visualise it. At this stage, you'll likely need the help of a production company or agency but it is also a good time to involve them as they will be able to start impacting the direction as well as comment on feasibility and budgets etc. Storyboarding for your business video will often involve a lot of sketches or drawings that capture on paper what so far has been verbalised in meetings. It's an important visual tool because it helps everyone involved envision what the final product will look like before going any further.
Video Production Stages
Once your script and storyboard are complete you now need to really start to engage your video agency or team. The production team will start to take you through the stages of production that will bring you to your final video. The key stages of production are the following
Pre-production
The pre-production stage is where the production team will start to nail down all your video requirements. This includes confirming locations, hiring crew and looking into equipment you might need.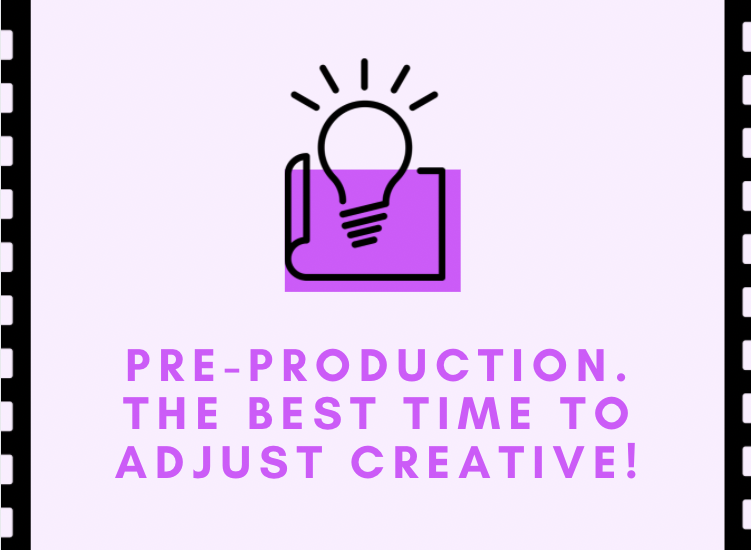 TIP: This is the best time to adjust creative decisions so make sure you are involved in them as much as possible – i.e., ask questions about what makes sense or is most effective etc. Make sure your video production team understand your script and storyboard.
Production Stage
Lights. Camera. Action. This involves filming on location with the director managing creative direction via viewfinder of camera operator/s whilst linking up with sound recordist who may be capturing audio separately but synced later during editing process back in a studio environment by editor(s).
You will have little influence at this point and this is often best so as not to cramp your production teams work. That said if you are working on a highly technical or specific setup you may need to have a spotter on set to ensure that what is being filmed makes sense. ie. Does the set include items that are out of place for your specific industry, (such as chemistry lab equipment in a life science lab)
Post Production
Post-production, (which is often referred to as the editing stage) entails adding music, graphics and/or animation to the business video footage.
TIP: This is also a good time for you or your creative team to have final look at edits so make sure this opportunity is given – it doesn't mean much if someone else does all the work without getting feedback from you the client.
Commissioning & Music Rights
One of the most important considerations when producing corporate videos, especially online ones that will be distributed via social media channels where music rights are often not considered in detail by creatives, producers etc., which can result in expensive takedowns due to lack of proper legal clearance on YouTube channels/posts etc. So either commission original bespoke tracks with full clearances upfront or ensure licences are acquired in such a way that you are clear to use them.
Delivery & Storage
Once corporate videos are finished it is important to ensure they are stored securely and delivered on time. This may seem like a no-brainer but you would be surprised how many video productions run over schedule due to delays in delivery of videos.
TIP: It can sometimes help to ask your production company or agency for a copy on a drive plus a digital file upload with own backup storage – Never rely solely upon a suppliers system. Production companies will often remove files on delivery to make room for the next project unless specifically asked to store them. Have your own stringent backup safety net policy in place.
Corporate Video Production FAQ's
How much to budget for your corporate videos?
That depends on several factors including how long you want it to be, who will shoot it (corporate videographer vs internal team), what type of business video you need – e.g., one suited for social media or more formal content like training films, etc.?
In reality, there is no straight answer to setting a video budget for your business, as much as we'd love there to be one. That said the range typically sits between $10-$100k.
How much time does a company take to create a perfect video?
Again it depends on several factors including video length, the number of locations and logistics to be considered.
Across thousands of videos, Wooshii has seen the average production time is six weeks.
TIP: This is often determined by the company's internal resources (if you require an outside production team) or your own capabilities as well as how much money you want/need to spend. If it's for social media only then a week would suffice but if seeking more traditional broadcast coverage such as television commercial productions – i.e., high-end corporate production values – this can take up to six months from concept development through final delivery!
Which things should one look while choosing a corporate video production company?
There are several factors to consider when choosing corporate video production companies. Table stake is do they produce good quality work and have a breadth of experience, skills and capabilities, e.g., corporate videography or animation?
Can they provide you with references?
How do they respond to your requests? A video production company responsiveness is often a great indicator of how they will actually perform once you go into production.
Industry knowledge. Have they work in your or a related industry before. This is especially pertinent when it comes to industries that are complex or come with compliance and regulatory issues.
How many people. The size of the company might not seem important but what if your editor, director etc falls ill or another, more important/rewarding project comes along. Will this delay your project. Many production companies work from project to project and so have little or no redundancy.
Amends. How do they manage feedback and amends? Again a clear process and staged productions whilst might feel restrictive at the onset can show that the company understands how and where projects often go wrong.
Where will your video go? How will people see it?
One of the key questions to have answered prior to starting your video production is how will your video be distributed. This is where corporate video production and digital marketing meet. On one hand, you want to ensure your corporate videos are being seen but on the other, if they're only viewable in a company boardroom or common area – what's the point?
YouTube is clearly one destination but not the only opportunity. Almost all the large networks now provide video options. For more on Video Strategy take a look at our RealTime, MakeTime and PrimeTime video framework.
Get Prepared and Respond
Most production companies will tell you that the biggest cause of production delay is the client. This makes sense. The production team is focused on delivering your video whilst you are juggling numerous other task projects and campaigns.
Missing dates can lead to compounding delays and potential costs. So sign off and track your production companies schedule and ensuring you set aside time to respond to their requests and feedback will ensure you stay on time and on schedule.
TIP: Don't take anything for granted. Small typos in the script. Lines not matching with visuals. Production teams only have your feedback to work from so no detail is too small to leave out from your feedback.
Which is best for my corporate video? Live-Action or Animation?
Both corporate live-action and corporate animation have their strengths.
If you're needing to explain your product or service, corporate video production is a great medium as it allows for the client/business owner to be seen explaining what they do rather than just being talked about – which can often happen in voiceover scripts. However certain products are better suited to corporate animation videos where its visual element cannot be replicated easily e.g., such as at a molecular level or with software.
A good way of determining whether your project lends itself well toward an animated corporate film is by looking at how complex the subject matter might be? Is there considerable science behind it? Or does it relate more closely towards something people are used to seeing every day such as cars, buildings or technology products?
Will a Corporate Video help with SEO?
The short answer is yes.
Corporate videos are among the most visible corporate content on major search engines such as Google and YouTube. They're highly visible, engaging pieces of corporate video marketing that can be very effective at delivering your corporate message to new or existing audiences – however, it's always worth asking what you would like people searching for when they find your corporate video? For example, an internal training video might not need SEO if all employees will know how to use a product via out-of-the-box instructions but there may still be value in having one created so users outside of the organization have access to this information too (potentially without even knowing who made it).
Video SEO or VSEO is a deep subject but this guide can provide many answers and best practice
Should my corporate video go on my website or YouTube?
This really depends on the corporate video project.
Google and YouTube are both search engines that people use as portals into the internet – so being present in those mediums can help drive traffic to your corporate site which should always contain relevant information about who you are, what you do and how they can engage with you further.
YouTube has another benefit too: it's owned by Google! So having one corporate video hosted there means it's easy for users searching via their platform will find your content quickly without needing to know where else it lives online.
If growing your audience is not the intent but educating your existing audience is then your own WEbsite is the obvious location for your corporate video.
In most cases BOTH are appropriate.
---
Wooshii is an innovative video production company with the capacity to create video anywhere in the world, in any format, using a talent network of over 16,000 plus experts. Wooshii works with world-leading organisations across multiple industry sectors to enable consistent and reliable video production at scale, supporting a wide variety of internal and external marketing and communication functions.
Need help devising your video strategy or perhaps want to discuss your productions needs, give Wooshii a call today.