At the forefront of the Google I/O 2023 event, the buzz was about integrating advanced AI capabilities from PaLM 2 into Google's diverse ecosystem, including Bard. Google, however, has taken a strategic approach to the rollout of certain features, prioritizing user safety and information accuracy.
Among the new features, one that stood out as a game-changer for marketers was the "Universal Translator" prototype. While powerful and promising, Google is rolling it out judiciously to a select group of partners due to its potential for misuse.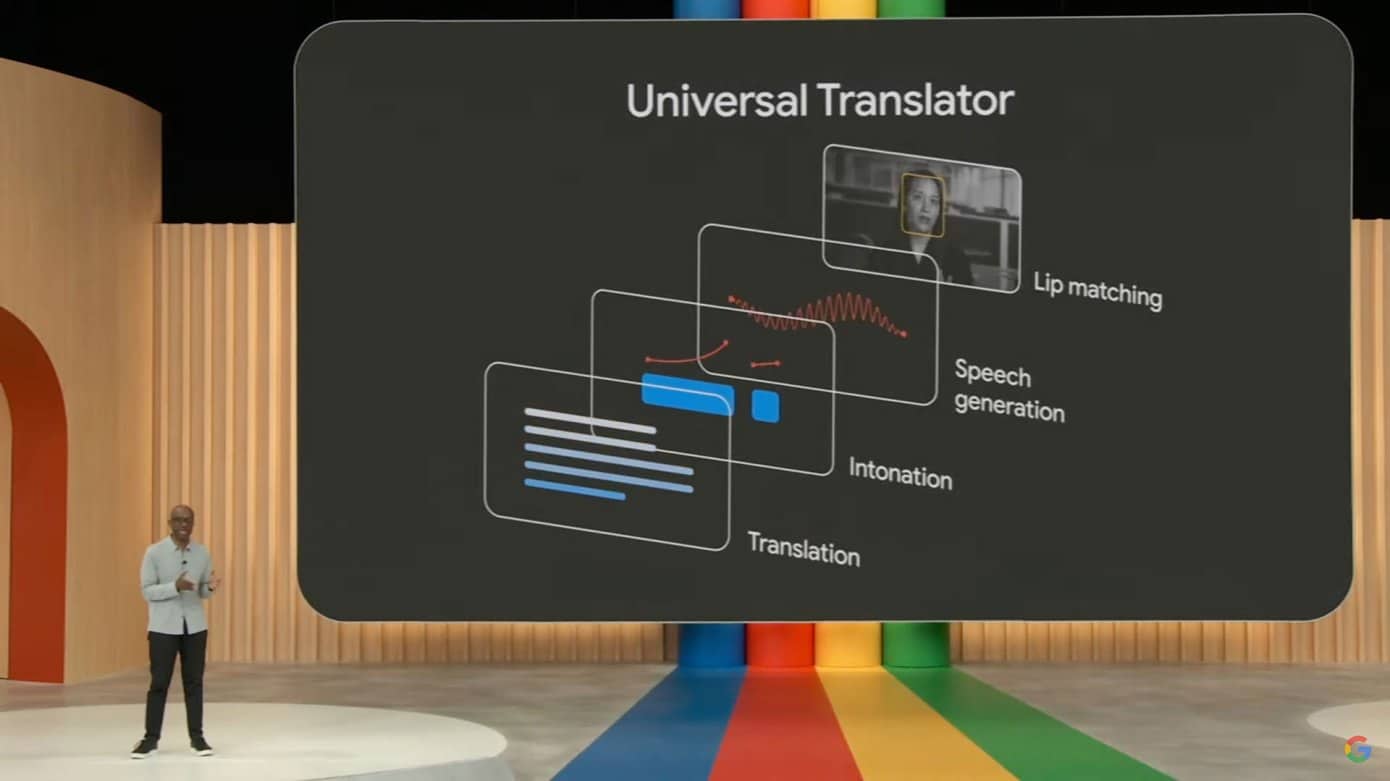 This experimental AI video dubbing service translates speech in real-time, instantly allowing you to understand what someone is saying in another language. This tool was showcased during the event via a test conducted as part of an online course with Arizona State University. Early results have shown promising signs, with course completion rates increasing significantly.
The Universal Translator operates in four stages:

– matching lip movements to recognized words,
– generating speech instantly,
– utilizing intonation for translation,
– and finally, synthesizing it all to produce the translated content.
James Manyika, Google's Senior Vice President of Technology and Society, brought the issue of misinformation to light during the keynote.
His focus was on the potential misuse of AI technologies, particularly those that power deep fakes. This refers to the language models used to artificially generate voices in videos, which can effectively replace original dialogues in films or TV shows.
Recognizing the potential for misuse, Google is proactively taking steps to protect its users and maintain content integrity. This includes the implementation of "guardrails", such as integrating watermarks and metadata into photos and videos.
That all said imagine the possibilities if the Universal Translator becomes widely available.
It could be a game-changer for YouTube channel owners aiming to expand their global audience or businesses seeking to enhance collaboration across different countries. The anticipation is high for its potential integration into platforms like YouTube and Google Meet.