Hello hello!
Spring has arrived here in the UK, so it's time for a fresh start. Social platforms seem to be taking that quite literally with a myriad of changes, and even Netflix is taking on a new venture. Check out all the latest juicy industry gossip and video insights in this month's newsletter.
//In this month's edition:
Let's talk about video podcasting: We've got everything you need to know.
Think Drink again: You'll need to channel your creativity for Coca-Cola's new AI opportunity.
Ocean Outdoor study: An opportunity for a little shakeup on social content.
Gamers, Netflix is coming for ya: 70 games are in development…
Don't miss our March chart toppers as we share how many eyes are settling in on screens. From 2016 to 2023.
//Snippets:
New thing, TikTube.
TikTok has unveiled a new way for creators to cash-in on the platform, by putting their exclusive content behind a paywall. The program, called Series, will allow fans to purchase access to collections of up to 80 videos each lasting up to a whopping 20 minutes – a far cry from the usual bite-size TikTok content. The best part? At launch, TikTok will let creators keep all of their revenue (minus the processing and app store fees, of course).
AD-justing to Instagram.
Get ready to see more ads on Instagram as the platform starts testing sponsored posts in the search results feed. The test is just the latest addition to Instagram's ever-expanding ad offerings, which now include reminder ads that send push notifications for upcoming events or important dates. But no worries, it's only if you opt-in to receive them. While we can't say we're surprised, we may need to brace ourselves for yet another interruption to our dedicated scrolling.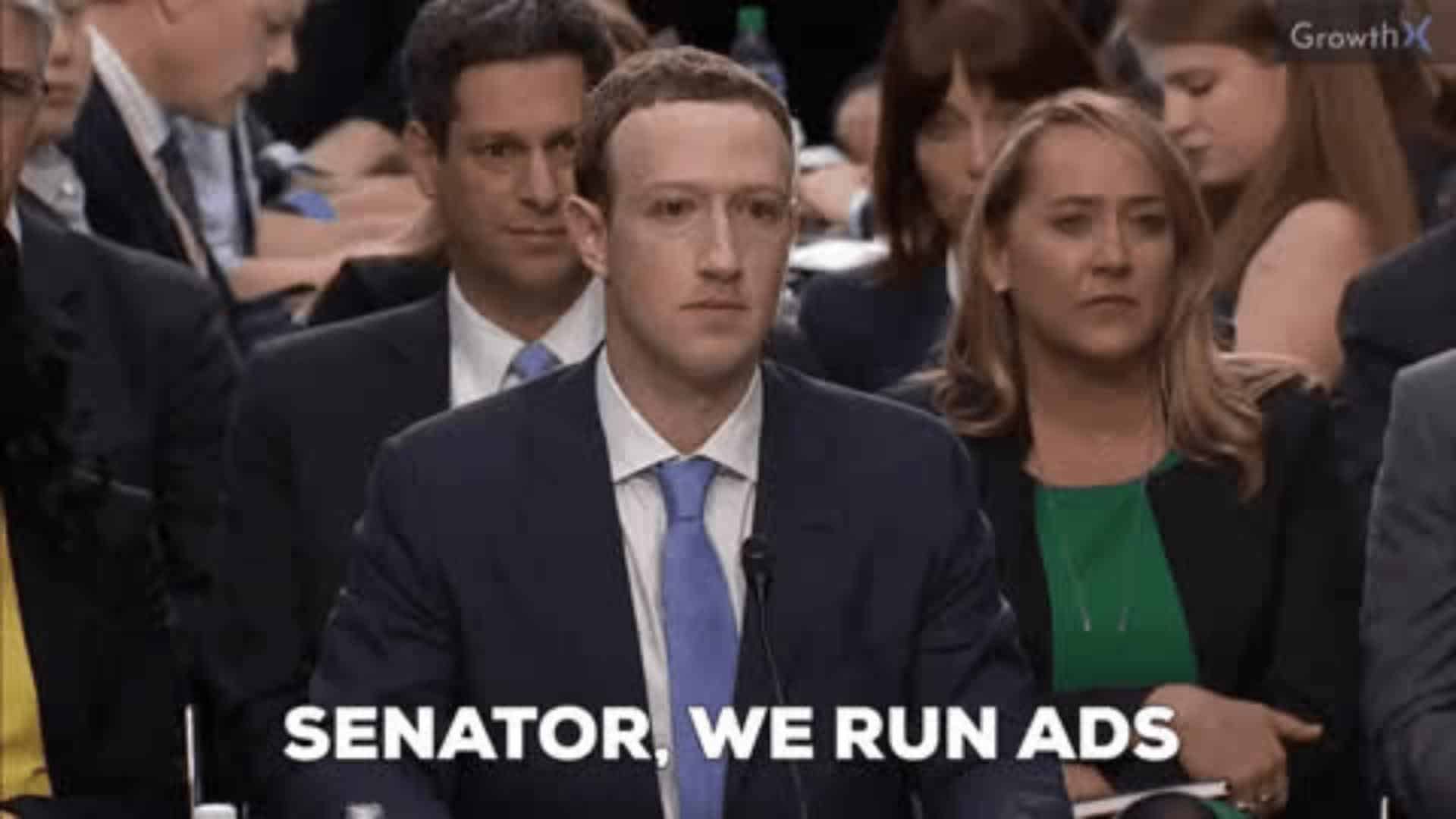 Curious about 'Unskippable'?
Twitter has launched an eight-part educational series called "Unskippable" to help advertisers create video promotions that stand out on Twitter. The series is part of the social media giant's free education platform called "Flight School," which offers insights into key advertising best practices, tips and advice on how to produce top-performing ads. The series covers topics such as creating attention, optimal video dimension and length, creating engagement, providing utility and clarity, and breaking the fourth wall. With video becoming an increasingly dominant format in digital marketing, it might be helpful to take a quick look.
Partially banned.
Tick-tock, tick-tock, the clock is ticking for TikTok as it faces mounting pressure from governments around the world. Lawmakers in the United States, Europe, and Canada are sounding the alarm on the Chinese-owned app, citing security threats and potential national security risks. In the hot seat is TikTok's CEO Shou Zi Chew, who is set to testify before the U.S. House Committee on Energy and Commerce. With concerns looming over the app's young user base, cybersecurity risks, data privacy issues, and the possibility of pro-Beijing propaganda, Chew has his work cut out for him. Despite the CEO's assurances, TikTok is still facing bans in multiple countries, leaving many to wonder if it's just a matter of time before the app gets banned beyond government phones. Will TikTok be able to dance its way out of trouble? Only time will tell…(The Independent).
//Hot Topics:
Delicious and refreshing?
Coca-Cola is launching a new AI-powered marketing campaign called "Create Real Magic," in partnership with AI research company OpenAI and consultancy firm Bain & Company. Until March 31, creators from 17 countries can submit their artwork to be featured on Coca-Cola's iconic billboards in Times Square and Piccadilly Circus. The contest also leverages OpenAI's Dall-E 2 and GPT-4 AI systems, with 30 selected artists invited to a three-day workshop at Coke's Atlanta headquarters. Coke aims to boost engagement with artists worldwide and position itself as a brand on-trend with the latest technological advances (The Drum).
Netflix is trying to win over gamers.
One 'Too Hot to Handle' sequel at a time please! Netflix is levelling up and pushing deeper into the $170 billion gaming industry, adding a collection of 55 games that span across various genres, including new originals based on popular Netflix shows such as "The Queen's Gambit" and "Shadow and Bone". Although less than 1% of Netflix subscribers regularly engage with the games section of the platform, the streaming giant is planning to add 40 more games to the line-up this year, with 70 in development with external gaming partners and 16 being developed in-house. Mega numbers. As it expands, Netflix intends to develop a cloud gaming service for TVs and PCs, with the hope of dominating yet another entertainment industry. With a successful track record of bringing people together to watch shows like "Squid Game", it's hard to bet against old Netflix (The Hustle).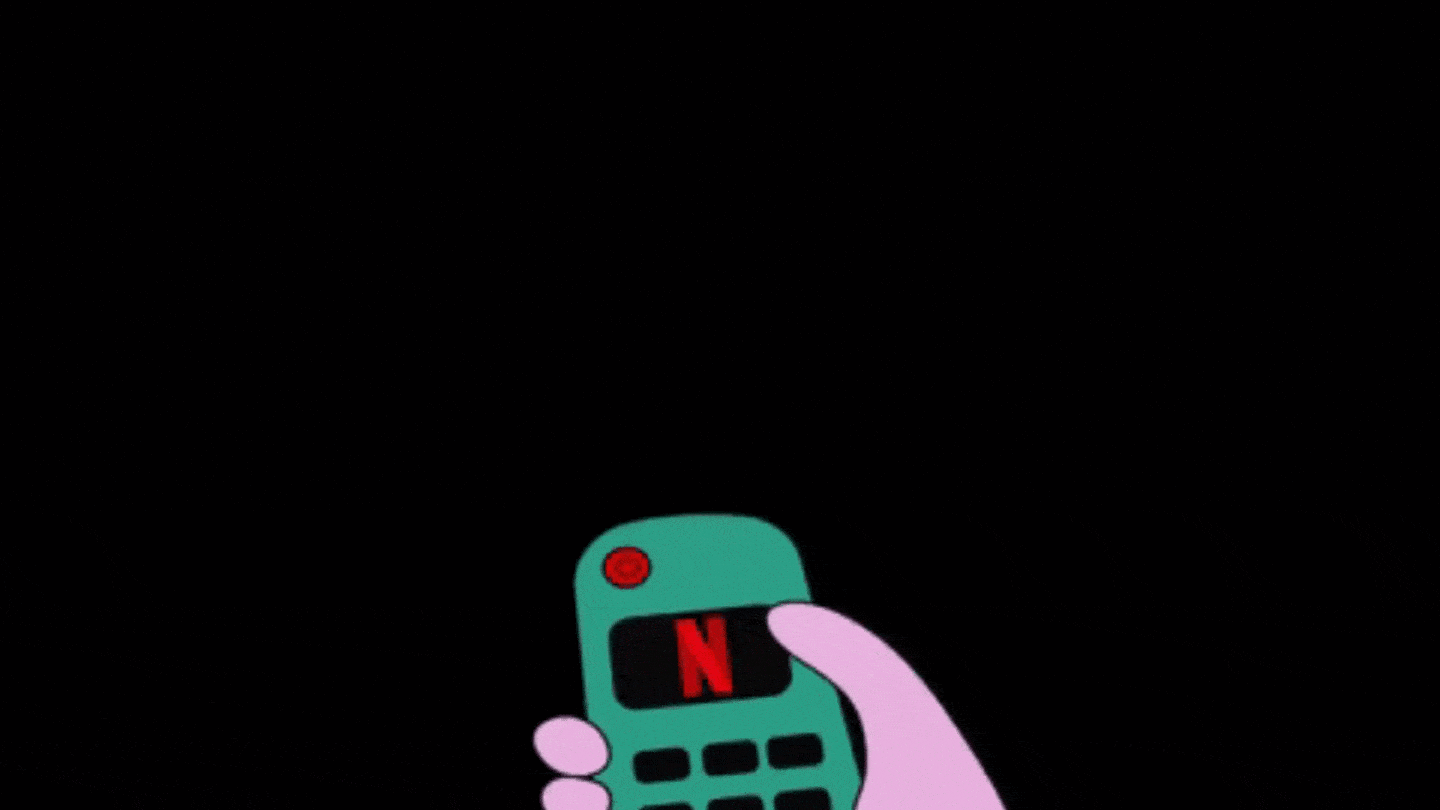 Big screen, little screen, or both?
A new study by Ocean Outdoor has revealed the relationship between digital out-of-home (DOOH) ads and social media. The study found that DOOH ads can enhance campaigns running on social media, improving key performance indicators such as brand relevance, likeability and authenticity. Participants in the study were shown social media posts from brands, social media posts from influencers, and social content amplifying DOOH creative from the same brand on platforms such as TikTok and Instagram. The study found that among respondents who had seen a real-life DOOH screen, there was an 87% increase in "brand approach," and the emotional response was 5% higher. Seems like audiences just want to be dazzled by video any chance they get.
Hot and cold energy from YouTube.
After a two-year suspension, YouTube announced on Friday that it would be restoring former President Donald Trump's channel, which was suspended in the wake of the January 6th attack on the US Capitol. The social media platform initially suspended Trump's channel, citing a video that it claimed 'violated its policy against inciting violence'. Trump's account had been barred from uploading new videos or live streams, but now, he can hit record all he wants.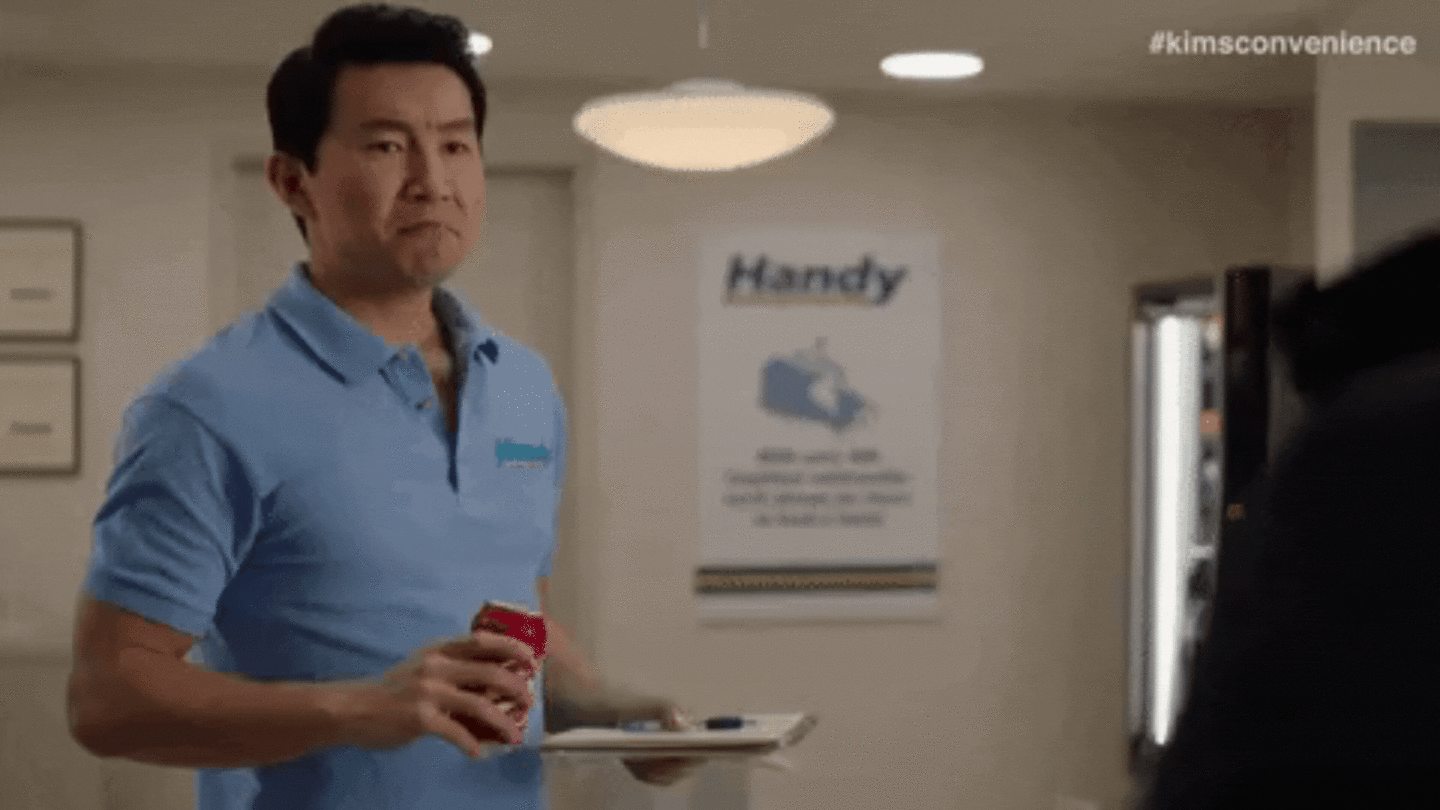 //Chart of the month: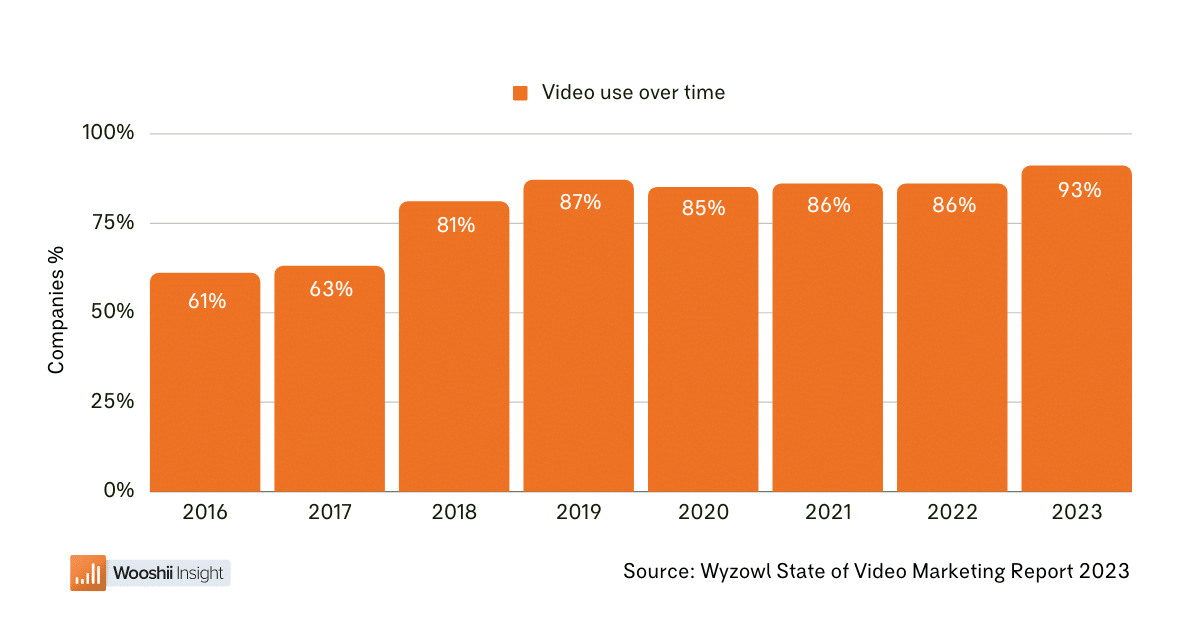 Did you know that by the end of 2023, there will be 3.5 billion digital video viewers worldwide? That's a lot of eyes glued to screens! According to Explain Ninja, video content is 1200% more effective than other forms of marketing content. So, if you want to make an impact and engage your audience, it's time to adapt and increase the creation of awesome video content!
//Standout videos of the month:
🎥Trending TV trailer: Looking for the closest thing to a James Bond show without actually being a James Bond show? Amazon Prime dropped the Citidel trailer earlier this month. It looks fire emoji.
🎼Hottest music video: This one is deservedly #6 trending on YouTube. Libianca – People (Official Visualiser) ft. Ayra Starr, Omah Lay.
🎬Our video ad inspiration: Pure love, death, and robots vibes from Asahi Super Dry. It's so cool.
//What's happening with the world's largest, most cutting-edge video agency?
A couple of new blogs for you of course, here is everything you need to know about product videos. In the current digital landscape, product videos have become increasingly important for businesses looking to showcase their products in a more engaging and informative way – all while making an impact on your sales funnel. So it may be worth a quick read.
What else? Our superstar Head of Marketing Laura cooked up a blog for you too: How to make a video podcast work for your business. Video may have killed the radio star, but it's back to make amends with podcast presenters. In the words of The Buggles "We can't rewind we've gone too far. Pictures came and broke your heart, put all the blame on VCR…"
Also, keep your eyes peeled as we've a lot of exciting stuff cooking up over here. Did someone say webinar?
Prone to a little FOMO? Subscribe to our monthly newsletter and you'll never miss out!
Trusted to deliver by the biggest brands in the world