It's your fav weekly update. This time round we talk about X shaking things up, YouTube ad concerns, and even ponder big questions like: Should we expect an AI apocalypse?  
Stay tuned for more tech buzz. 🐝
\\ What's the latest this week?
X's Bold Shifts
X modifies link previews, showcasing only header images to boost aesthetics and streamline timelines. While Musk's strategy aims to promote original content sharing, it risks alienating newsbreakers due to his media criticism. As Threads introduces improvements, X's changes might lead journalists to reevaluate engagement strategies. Overall, the bold moves might reshape X's status and community vibes, shaking things up in the media landscape. (Social Media Today)
TikTok Boosts Shopify
TikTok's partnership with Shopify deepens, as its Events API expands to Shopify actions. This empowers Shopify users to glean richer data for assessing their TikTok campaigns. By directly integrating server-to-server, businesses can enhance performance tracking without grappling with third-party codes. Advertisers using both the TikTok Pixel and Events API report 19% more event captures and a 15% improved cost per action. This move strengthens TikTok's role in boosting campaign impact for Shopify merchants. (Social Media Today)
AI Art Copyright
US District Court Judge Beryl A. Howell ruled that AI-generated art can't be copyrighted. The case involved Stephen Thaler's AI-generated image, created using the Creativity Machine algorithm. Thaler attempted to copyright it as a "work-for-hire" but was repeatedly denied by the Copyright Office. The judge cited the necessity of "human authorship" for copyright, drawing parallels to cases like the monkey selfie. While acknowledging AI's growing role in art creation, the judge sees challenges in determining human input. However, Thaler isn't giving up, highlighting the evolving dance between AI and copyright law, where court cases are becoming a captivating trend. (The Verge)
YouTube's Ad Concerns
YouTube, under Google's wing, is facing a spotlight again for airing adult-targeted ads on kids' content, possibly sparking online tracking concerns. This is the second alarm bell ringing about Google's ad behavior. Adalytics found that car and credit card ads strutted onto 'made for kids' videos. When clicked, these ads could whisk users to sites harvesting personal data. (The Drum)
Wooshii Blog: Should We Expect An AI Apocalypse?
No longer are we having to imagine a world where machines possess the astonishing abilities we associate with human minds—perception, reasoning, learning, problem-solving, and yep, even creativity. We are living with it.
Recent research has unveiled a (not so) startling revelation: 50% of AI researchers foresee at least a 10% likelihood of AI causing human extinction. We have all seen the films so it's starting to get uncanny. As we step into an era where technology's potential outpaces our understanding, questions of regulation, job security, and ethical considerations intensify. This influx of AI content prompts us to explore the middle ground between utopian aspirations and dystopian fears.
All intense philosophical stuff. So, let's delve into AI's intricacies, benefits, concerns, and ethical navigation.
\\ Wooshii Insight
Imagine this: you're searching for something online, and within seconds, you're on the first page of Google. How? It's simple – harnessing the power of video content! You're a whopping 53 times more likely to claim your spot on that coveted first page when you weave the charm of videos into your website. Anything else? When you welcome videos onto your landing page, get ready to witness a staggering surge in your conversion rates – we're talking about an exhilarating 80% boost! 🚀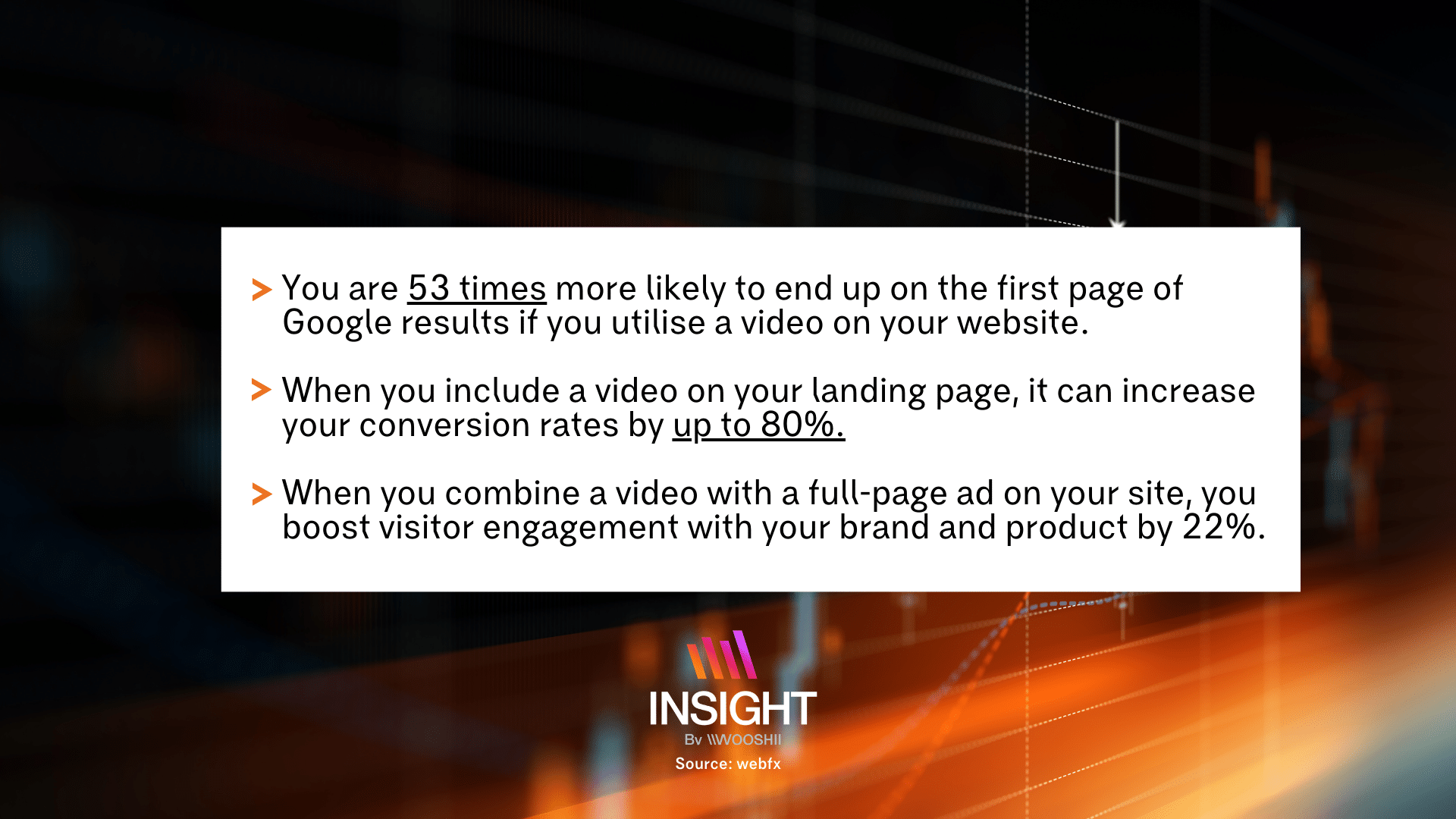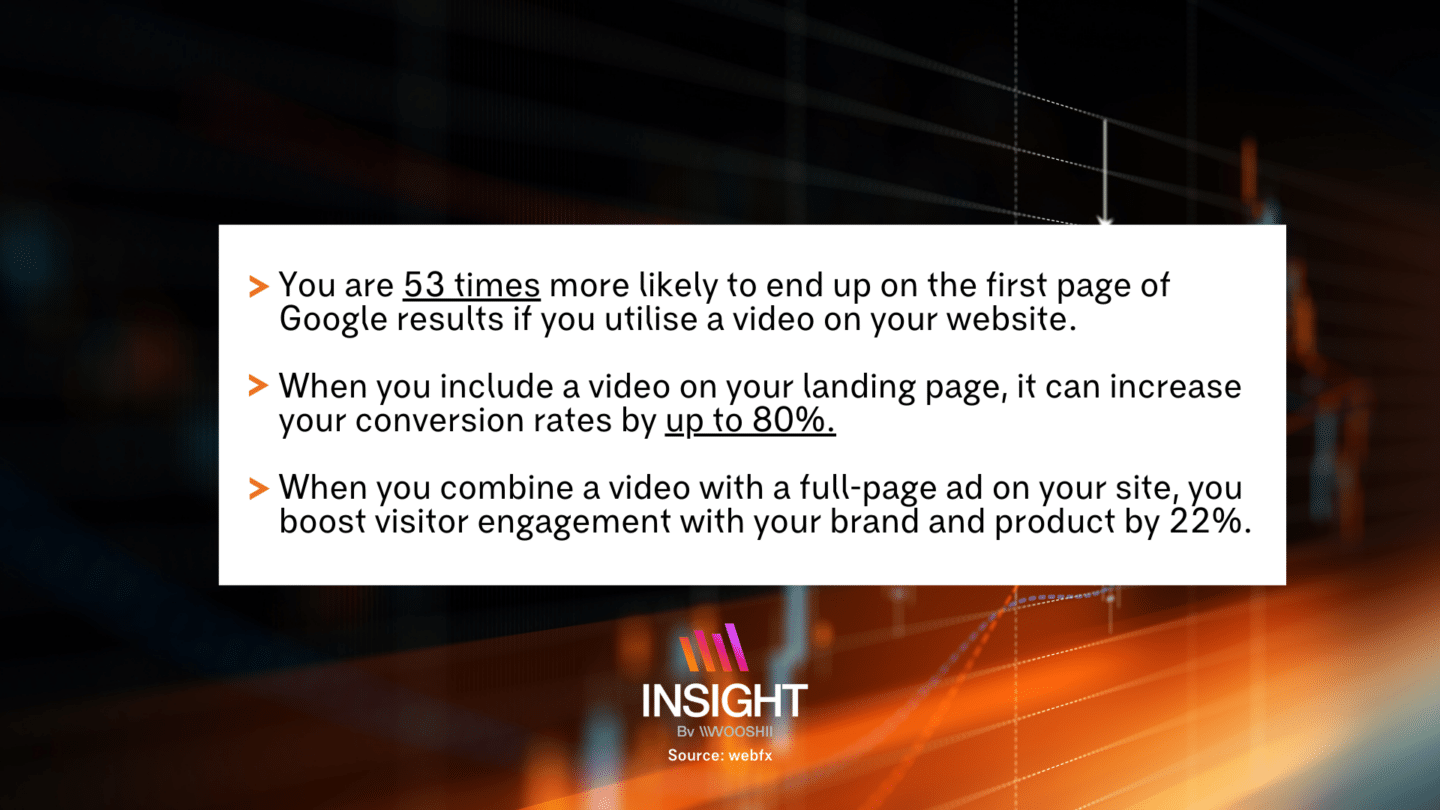 \\ What to watch
Heart of Stone
Available on Netflix
Rating: ⭐⭐⭐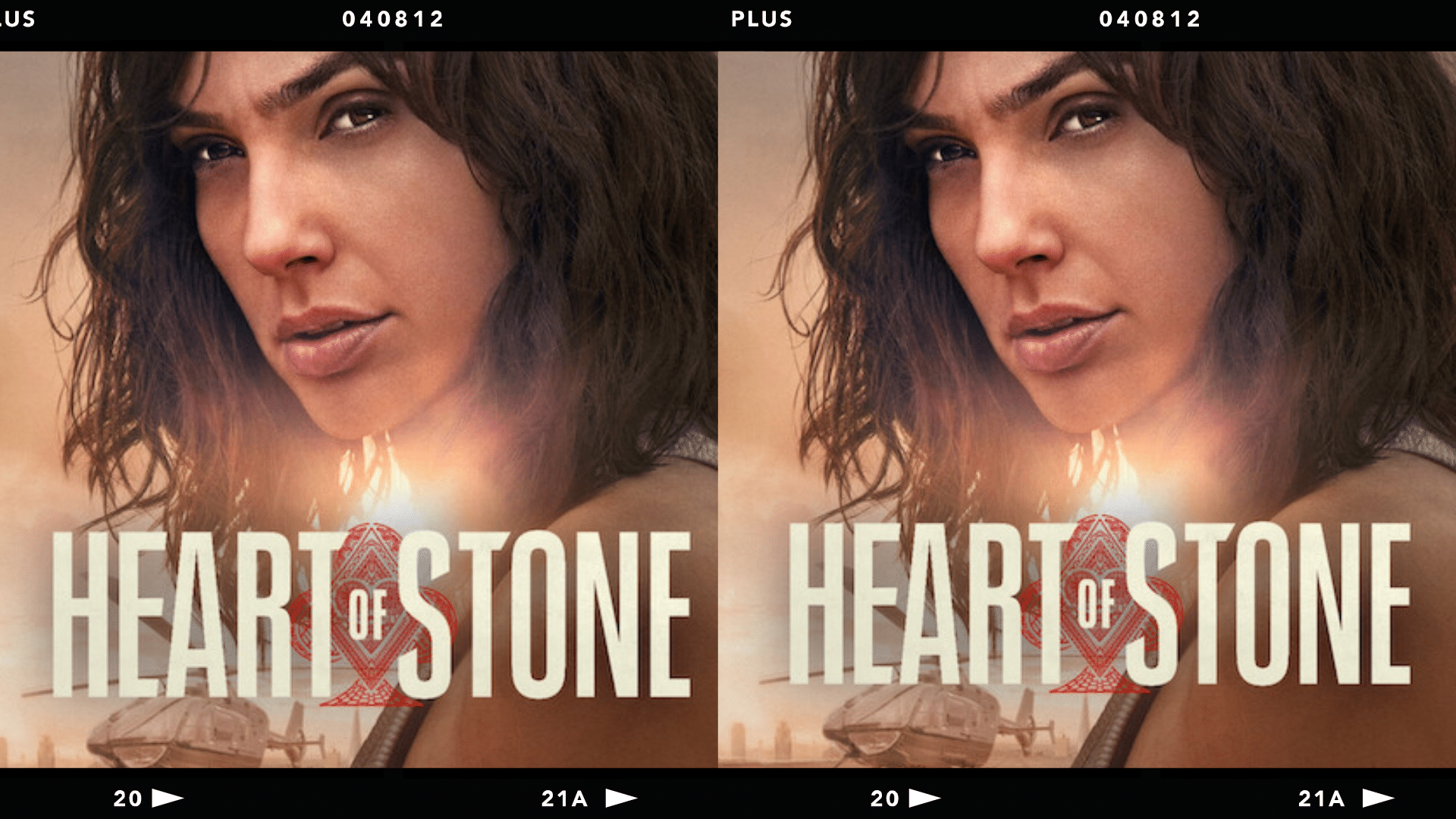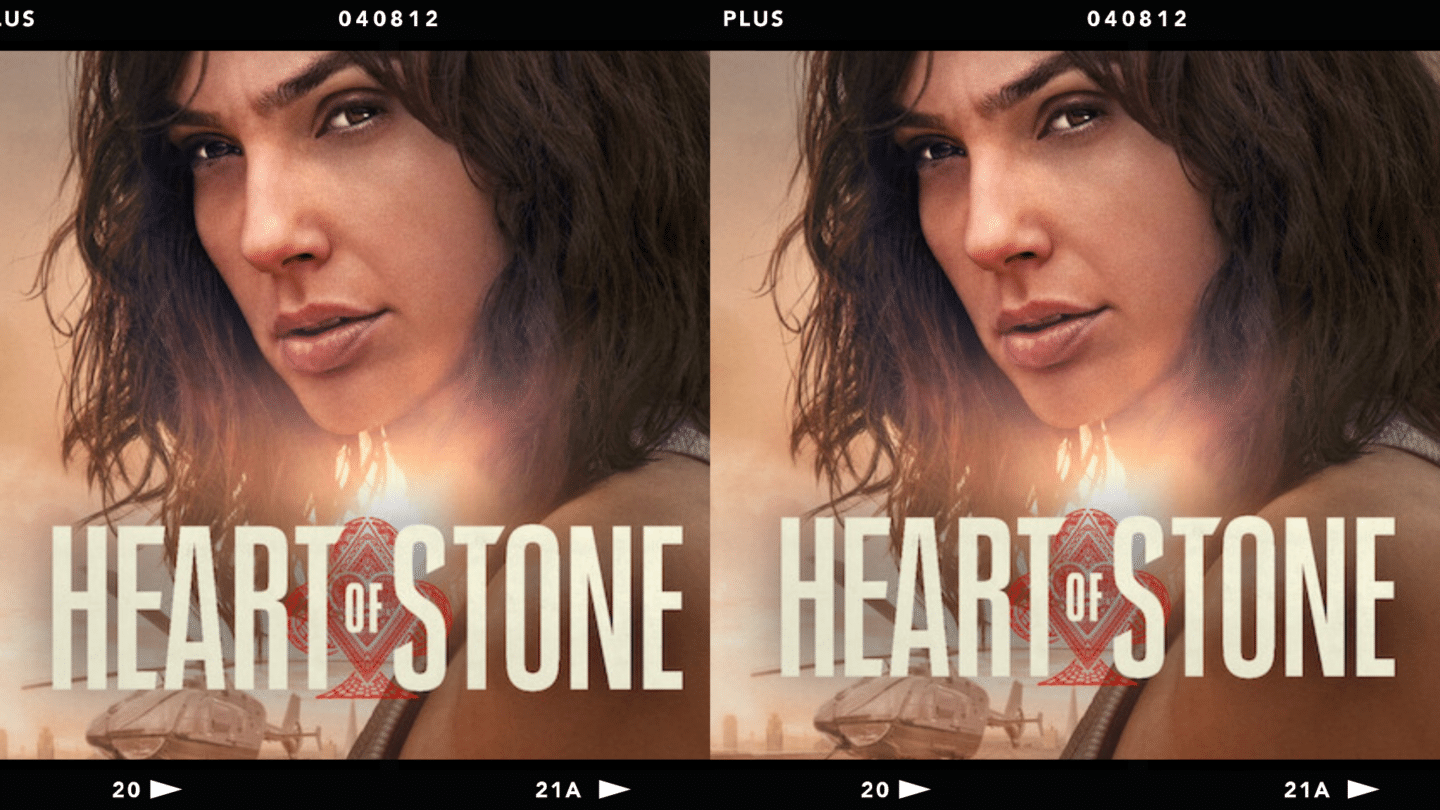 Tom Harper's "Heart of Stone" ventures into a world where the enigmatic Charter organisation steps in to rectify the blunders of secret services, under the guidance of an all-seeing supercomputer. While the film treads on familiar ground, it delivers an engaging tale of high-tech espionage with an uneven yet compelling execution.
Anchored by Gal Gadot's portrayal of ace hacker Rachel Stone, alongside Jamie Dornan's seasoned MI5 agent Parker and Alia Bhatt's tech prodigy Keya Dhawan, the narrative takes these characters on a whirlwind journey across breathtaking global landscapes. The screenplay, albeit rudimentary and primarily serving as a backdrop for the spectacular action sequences, falters when it attempts to delve into the characters' depths.
Nonetheless, the film's action sequences stand out, notably an adrenaline-pumping car chase through the tight alleys of Lisbon. There is definite inspiration from recent Mission: Impossible themes. Beyond that, expect a web of intrigue, shifting allegiances, and blurring lines between good and bad.
While the film's lack of originality is evident, its strength lies in the heart-pounding action and suspenseful sequences. The characters may struggle to attain complexity within the high-octane narrative, but "Heart of Stone" manages to deliver an engaging spy escapade that echoes established genre conventions while infusing its own unique flair.
That's it from us, have a wonderful week!
If you'd like to chat about improving your video strategy and performance, get in touch!
info@wooshii.com
Prone to a little FOMO? Subscribe to our monthly newsletter and you'll never miss out!
Trusted to deliver by the biggest brands in the world