In the world of video marketing, one truth reigns supreme: video is a powerhouse. It is the ultimate medium for delivering on your marketing promises. Whether it's informing, attracting new customers or delighting existing clients, with the incredible effectiveness of video, many marketers are now exploring the possibilities of AI integration. AI video generators offer both opportunities and challenges for marketers. On the positive side, they make video production faster, cheaper, and easier. However, as usual, there are tradeoffs to consider.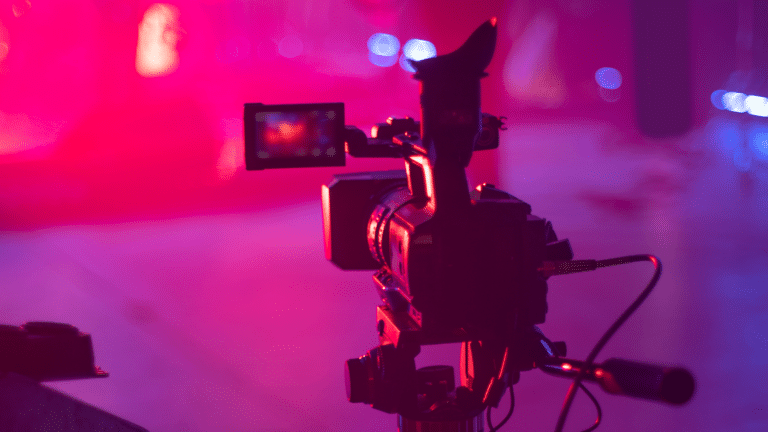 While AI tools can provide a usable video, they may not always deliver the desired results.
Creating a video isn't just about having one; it's about achieving clear marketing outcomes and a positive ROI. For now, there's no real substitute for the expertise of production professionals. But it would be silly not to explore how it can help boost efficiency in your overall marketing efforts.
So here is our take on the top 8 AI generators on the market that can help enhance your overall video marketing strategy.
Peech: AI TOOLS TO REPURPOSE CONTENT
Looking to unlock the potential of video editing tools to elevate your business? Meet Peech, a cool AI tool designed exclusively for marketing teams. Different from traditional video production tools, Peech focuses on repurposing content for marketing purposes. With Peech, the process becomes seamless and efficient, allowing marketers to transform existing content like webinars, customer testimonials, podcasts, and blogs into captivating video formats. This empowers marketers to share their content repeatedly, enhancing engagement and expanding reach.
Runway: AI-POWERED VIDEO TOOLS
Enter the realm of Runway, an innovative "applied AI research company" that empowers users to transform text, images, or their own AI models into videos tailored to their preferences. Runway thrives on experimentation and encouraging users to delve deeper and unlock optimal results.
With its powerful capabilities and intuitive interface, Runway stands out as a comprehensive video editing solution. It caters to individuals with some editing experience who seek to streamline their creative process. Unlike rudimentary tools, Runway operates like professional editing software and allows you to craft videos with unparalleled visual appeal.
Synthesia: AI TOOLS FOR VIDEO CONTENT
Introducing Synthesia, an innovative video generation tool that harnesses the concept of "avatars." With Synthesia, you have the freedom to create a diverse range of up to 125 distinct avatars, representing individuals featured in your videos. Whether you desire an avatar resembling your own appearance (known as your "digital twin") or wish to explore unique characters, Synthesia enables effortless production of personalised video content without any filming.
Synthesia offers numerous advantages beyond avatar customisation. It supports dialogue or voiceover in over 120 languages, making it highly inclusive and globally accessible. Designed with beginners in mind, Synthesia provides a user-friendly experience for those new to video creation.
Adobe Sensei: ENHANCING DESIGN WITH AI
Transform raw footage into professional, branded content with just a few clicks. Step into a world of design efficiency with Adobe Sensei, an AI-powered solution that revolutionises the creative process. Seamlessly integrated into Adobe's suite of design tools, Sensei combines the power of AI and machine learning to automate routine tasks and inspire innovative design solutions.
Say goodbye to mundane, repetitive tasks. Sensei empowers designers by handling the nitty-gritty, allowing them to focus on unleashing their creativity. With a wide range of functionalities, Sensei streamlines the design workflow, delivering time-saving and breathtaking results.
Jasper: AI TOOLS FOR COPYWRITING
Meet Jasper, an advanced AI-powered tool designed to assist with copywriting. Leveraging natural language processing and machine learning technologies, Jasper enables users to generate high-quality, engaging written content with ease. Whether you need compelling ad copy, captivating blog posts, or persuasive product descriptions, Jasper can assist in creating content that resonates with your target audience.
Jasper analyses vast amounts of text data to understand language patterns, style preferences, and audience engagement factors. This allows it to generate content that aligns with your specific requirements and captures the desired tone and voice.
SEO Surfer: THE AI-POWERED TOOL UPLIFTING SEO STRATEGIES
Gain valuable insights into top-ranking pages, with metrics like keyword density, backlinks, and content structure. The Content Editor provides real-time guidance, offering keyword suggestions and content optimisation tips. With SEO Surfer, marketers optimise their website content for maximum search engine visibility. Conduct effective keyword research, analyse competitors, and track SERP rankings effortlessly.
Semrush: TOOLS FOR ENHANCED MARKETING
Fancy boosting your video marketing strategy, captivating audiences, and dominating social media? Semrush offers a comprehensive suite of tools to support your content marketing campaigns, SEO efforts, social media marketing, analytics, PPC, and more. With features like position tracking, on-page SEO optimisation, competitor analysis, social media management, and content marketing insights, Semrush equips you with all the tools.
Descript: VIDEO EDITING
Descript is a company specialising in audio and video editing software. Their collaborative editing platform uses advanced AI technology to transcribe, analyse, and edit multimedia content. With Descript, users can easily edit audio and video files by editing the corresponding text transcript. The platform offers features like text-based timeline editing, voiceover recording, automatic transcription, and audio noise removal. It simplifies the editing process and allows for seamless collaboration among team members. (Plus it lets you try a free version.)
Embrace the Power of Professional Video Production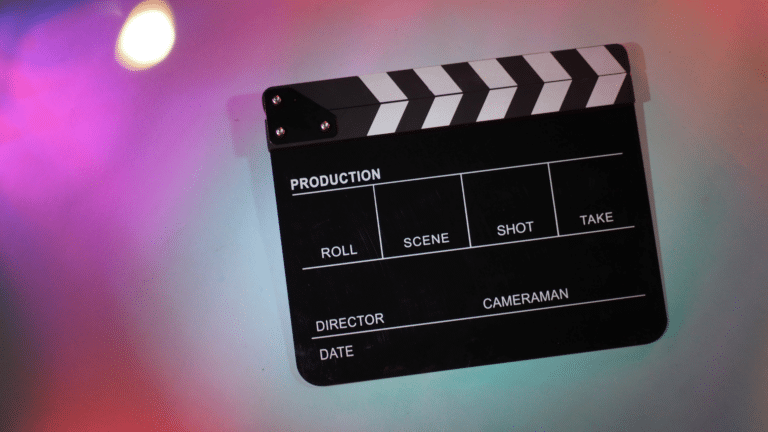 In today's creator economy, videos play a crucial role. However, it's important to acknowledge that AI video generator tools cannot entirely replace a professional production team. It's more so about uplifting their creativity. Also, these tools simplify certain aspects and deliver quick video content, they are limited when it comes to ensuring your business's success. Evaluating where AI fits in and where it falls short is essential.
Our recommendation?
Retain your production team for mission-critical content and leverage AI generators to experiment with lower-stakes projects. This approach allows you to enjoy the benefits of both worlds without compromising your most important results.
When you require a video production company with a wealth of experience in catering to diverse industries, Wooshii is your answer. We are a tech-enabled video services company; offering complete video production and performance management solutions for enterprise organisations. It's a unique approach that allows you to create and optimise any video format, for any purpose, anywhere in the world.