Hello,
Come fly with me! Pre-pandemic that was a pretty straightforward proposition – and a very desirable one for those jetting off on holiday. But Covid-19 has hit the travel industry hard and brands across the sector have a big job on their hands restoring confidence. On a positive note, as a new Wooshii report underlines, video can help travel marketers inspire, engage and reassure. There's more on that below.
We also have a news round-up, some 'triple play' insight for CMOs and a couple of quirkier stories about a TV wider than the length of a cricket pitch and a content creating camel.
Video lovers, it's time to buckle up and enjoy the ride…erm, we mean read.
VIDEO IN THE NEWS
PwC Australia predicts massive growth in streaming video revenues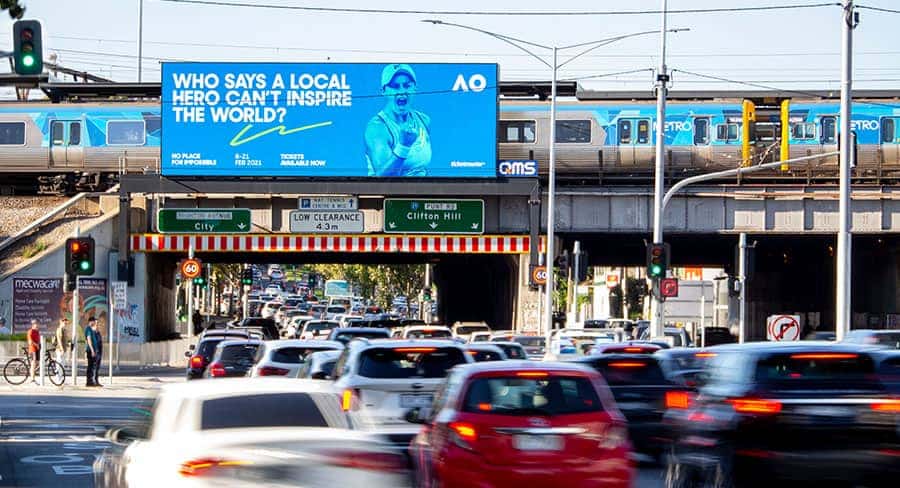 According to PwC Australia's annual Outlook report, the overall entertainment and media industry in Australia declined by an unprecedented 3.6% in 2020. Hearteningly, although the shadow of COVID-19 has not yet left the sector there are signs of a strong recovery for most, with consumer revenue set to grow to A$52.6 billion in 2025, at a CAGR of 3.3% while advertising revenue is set to grow to A$19.6 billion in 2025, at a CAGR of 2.6%. Streaming Video On Demand (SVOD) revenues will grow at a much higher 20.4% CAGR through to 2025, becoming a US$81.3 billion industry globally, and an estimated A$3.3 billion in Australia. Broadcast Video on Demand (BVOD) revenue grew 38.8% in 2020, and its rapid growth is projected to continue.
[Source:MediaWeek]
YouTube will label some health videos amid misinformation backlash
YouTube announced it will promote more credible health resources and label some videos to direct viewers away from misinformation, which has been prevalent across the service for more than a year. The delayed action comes as the company faces questions about hosting misinformation surrounding Covid-19 and vaccines as cases and deaths begin to rise again. The US Surgeon General last week called out tech companies for their role in hosting misinformation and urged companies to take a number of actions, including sharing data with researchers. The Google-owned company said it will "highlight" more videos with authoritative sources when a user searches for specific health topics and add "information panels" that display a link to credible sources.
[Source: CNBC]
Carlyle buys live video streaming company LiveU for over $400m
Global investment firm Carlyle has acquired LiveU, a developer of live streaming hardware and software used by 3,000 major media organisations. The seller, PE firm Francisco Partners, bought Israel-based LiveU just two years ago for $200 million. Sources close to this latest sale confirm Carlyle is paying over $400 million. LiveU's valuation doubling over two years is partly a reflection of the state of media today. Specifically, video is the centrepiece of how content and information are consumed, and its presence is only growing. Therefore companies building tools to improve how it is captured and transmitted are hot.
[Source: TechCrunch]
Vimeo and TikTok partner to drive small business success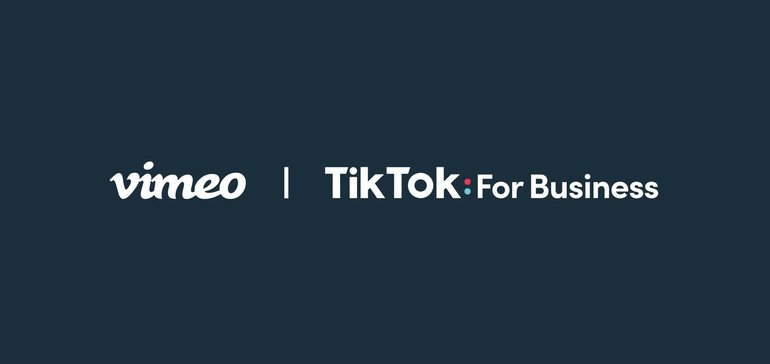 TikTok is teaming up with Vimeo to integrate video creation tools into its app. The Vimeo Create feature, now available in the TikTok Ad Manager, is targeted at small- and medium-sized businesses (SMBs) to help them trim production times and costs. Ahead of the rollout, the companies asked marketers new to TikTok to test the product, with soy-based candle brand NaturalAnnie Essentials reporting conversion rates more than five times higher than those on other online channels. Courting more SMBs is a further sign that TikTok is quickly maturing into a digital advertising heavyweight.
[Source: Marketing Dive]
HOW VIDEO CAN HELP REVIVE TRAVEL
Wooshii launches Seeing is Believing report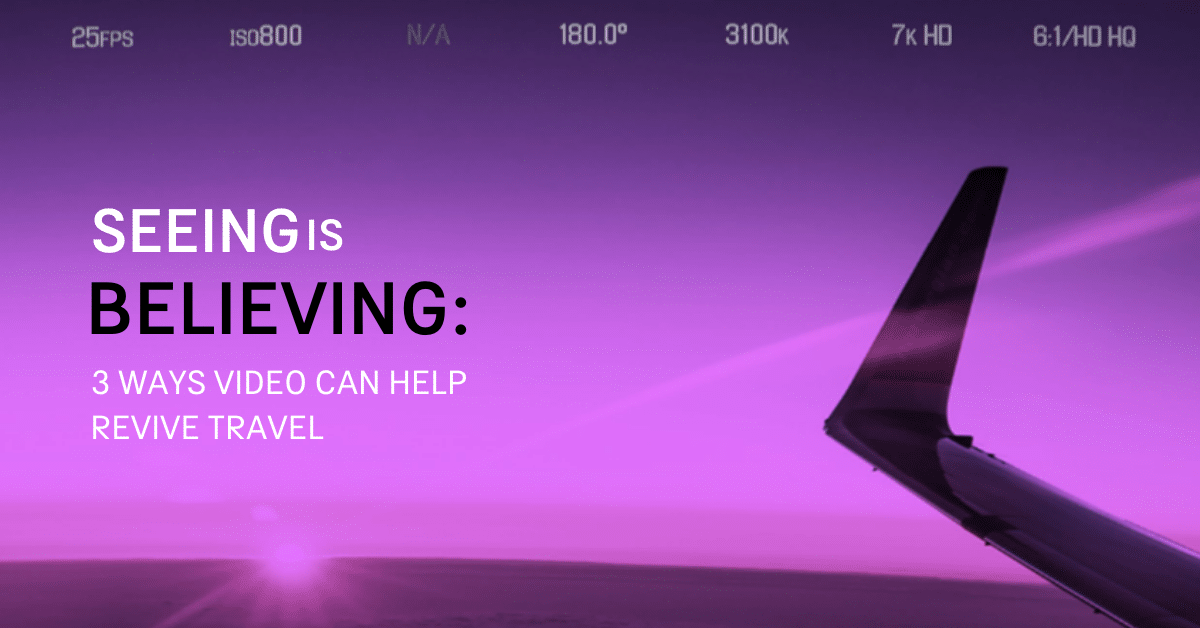 Many people want to travel, but are just too worried to buy a ticket yet. In a survey in February this year, Wooshii found the main barriers cited by those who do not want to travel in 2021 were, perhaps unsurprisingly, safety concerns around Covid-19 and new variants, along with the risk of losing money if holidays are cancelled. Our new report, Seeing is Believing, shows video is a uniquely useful tool to connect with customers at every stage of the marketing funnel, stand out from the competition, overcome the hesitancy that many still feel and thereby facilitate a return to growth. We show how marketers can use video to inspire, engage and reassure.
Download our report here.   
TALKING POINTS
Is it a mirage? No, it's a content capturing camel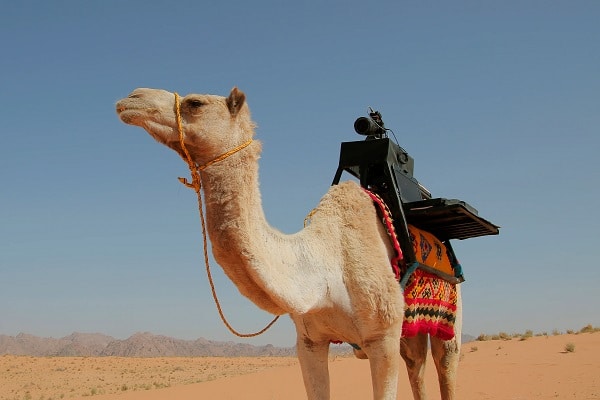 Saudi Telecom has sent a "content creating camel" named Sahra deep into the remote areas of the Kingdom's desert land to capture stunning imagery of places people cannot easily access. Sahra roamed the desert to connect both regional and international photographers to the country's most remote corners. A team from Wunderman Thompson installed a dedicated high-tech camera rig system on the hump of the camel. This included a laptop, solar panels, cam-ranger and hotspot router connected to the internet, so that photographers could connect remotely to the camel while it roamed the desert to get the shots they wanted. Footage will appear in online films, ads and other content.
How CMOs can win in the 'next normal'

Companies that integrate creativity, analytics and purpose are dramatically surpassing the average growth rates of their peers, finds McKinsey & Company research. Not only are these 'triple play' companies doubling the growth rate of their peers, but their revenue growth has shot up to more than 12% during the pandemic. But writing in The Drum, McKinsey senior partner Brian Gregg cautions that executing the growth triple play is no simple task, because as things stand "only 7% of companies have shown that they can do this." Is your video strategy in line with triple play thinking?
Samsung launches enormous 1,000-inch TV

Samsung has released a new version of The Wall, a massive modular MicroLED display TV measuring over 1,000 inches (83 feet) in size. If you're thinking, that wouldn't fit in the living room, you're right. The new IWA Series display is aimed at businesses and commercial applications rather than homes, and Samsung's promotional images showcase it being used as a huge display in a retail environment. The Wall is available in "select markets". Imagine your videos appearing at that scale!
WOOSHII SAYS 
Tell a story that ends on a high point

Storyboarding your video helps make it more memorable by providing changes of pace. A 2020 study carried out by Unruly found that brand recall is 220% higher for ads with multiple emotional peaks, in line with behavioural economist Daniel Kahneman's peak-end rule. For maximum impact you should have a high point at the end of your video.
Want this newsletter delivered bi-weekly into your inbox, subscribe here.